Peugeot 605 (1989 - 1999)
Last updated 22 May 2018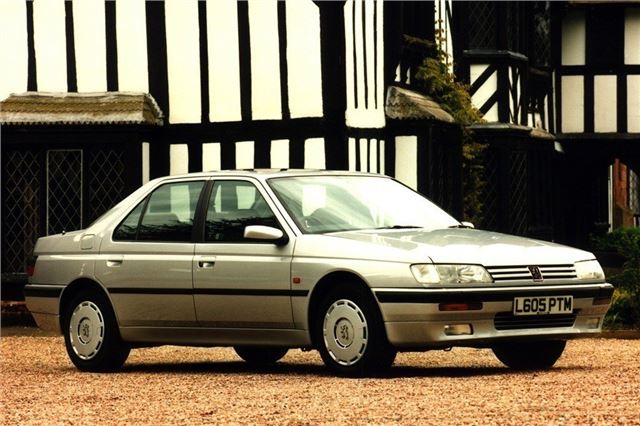 Buying Guide
Good
1990-94 SVE 24-valve had 200 bhp and was a seriously quick car in its day.
170 bhp 12-valve V6 not a bad compromise.
150 bhp 2.0 8v turbo not a bad engine.
Can be very cheap to buy.
Bad
Overlight power steering.
Riddled with build-quality and electrical problems.
The UK market never took to it.
2.1TD auto more suited to long distance than town work.
Rock bottom residual values.
K reg cars were going for less than £400 in Summer 2001, but MOT repairs could easily cost three times that.
Peugeots generally had below average warranty repair costs in 2003 Warranty Direct Reliability index (index 86.25 v/s lowest 31.93). Link:- www.reliabilityindex.co.uk
Watch
Most 2.1TD covered mega mileages, so may have been taxis, may have been clocked.
Check all electrics.
Make sure aircon blows cold.
Make sure petrol catalytic converters aren't hot spotted. (Put it through an advanced emissions test.) If manual, satisfy yourself that clutch and gearbox are in good health.
ABS prone to failure and cost of repairing may be more than the car is worth.
2.1TD very hard to work on.
Manual gearboxes a bit weak for V6 engines.
16-valve 2.0 litre engines had ECU problems.
31-12-2012: 'Gong' sound means that car battery is failing to hold sufficient charge and needs to be replaced.
Back: Model Timeline
Compare classic car insurance quotes and buy online. A friendly service offering access to a range of policies and benefits.

Get a quote