Nissan Micra (1982 - 1992)
Last updated 11 November 2013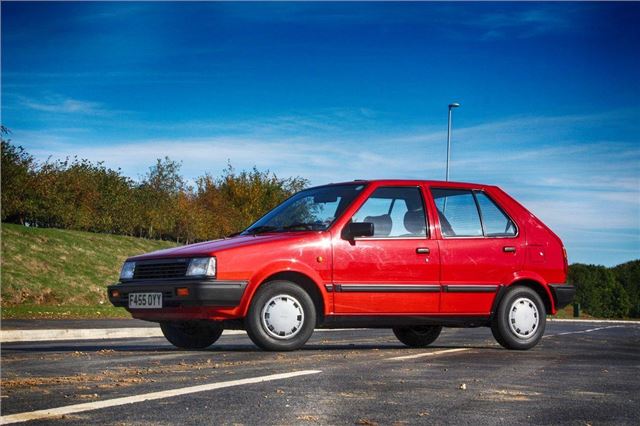 Buying Guide
Good
Small hatchbacks 12' 4" long by 5' 1" wide and weighing from just 660kg.
Engines were 988cc with 50bhp or 1,235cc with 60bhp. Amazingly reliable until they get old. Could be run on a shoestring. Cambelt replacement is a cheap £60 job, but best to replace camshaft end seal and water pump at the same time.
'Colette' was a pretty two two derivation.
Facelifted March 1989, designated Series 00K10.
Catalysed engines introduced January 1992, deignated Series K10 without the 00.
API used to supply good quality second-hand replacement engines for £455 plus VAT (0500 830530). www.apiengines.com, but not much point by 2007.
Bad
Bodies start to rattle after 4 years.
Very light build makes occupants vulnerable in a crash.
Scratches rust quickly.
Failed engines rarely worth replacing from 2005 on, even at API's low prices, unless the car is in spectacularly good condition and worth preserving.
High eight point death rate in Govt accident stats for this model.
Watch
Far too many suffer from neglected servicing and 'short run syndrome'. Elderly owners simply forgot to service them.
Cambelts need to be replaced regularly and camshaft end seals at the same time. Waterpumps eventually go and either snap the cambelt or lead to severe overheating which can wreck the engine.
Mayonnaise under oil filler cap may be condensation, but mayonnaise under the radiator cap is a sign of a head problem.
If the engine overheats on the test drive, its cylinder head is warped.
Requires coolant replacement with special Nissan coolant (or Trigard) every two years or engine will corrode internally.
After high mileage, will start to burn oil and need either new valve stem seals or a replacement engine. If engine has been replaced or reconditoned it may be dodgy. Any 'rumbling' from the bottom of the engine is likely to be the water pump about to fail (allow £150-£200 for new water pump, timing belt, camshaft end seal).
A smell of petrol under the bonnet usually signifies fuel pump diaphragm failure, leaking neat petrol into the oil sump leading to severe engine wear and possibly even an explosion (allow £100 for new fuel pump plus oil and filter change).
Back: Driving