Nissan Bluebird (1986 - 1990)
Last updated 13 June 2019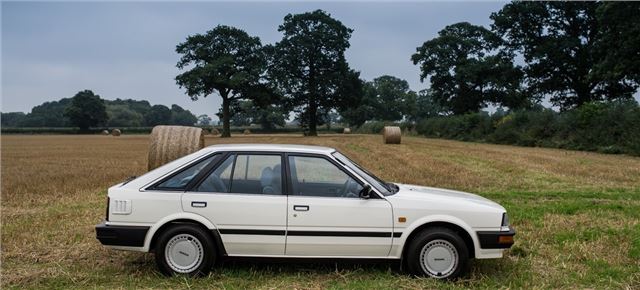 Buying Guide
Good
Model designated T12 and T72 (pre- and post-facelift).
This was the second front wheel drive Bluebird, later examples of which were UK built at Sunderland.
Available as a four-door saloon, a five-door hatchback or a five-door estate car (imported from Japan, and based on the U11-generation Bluebird).
Introduced with 90bhp overhead cam 1809cc engines, the same block but turbocharged to 135bhp, or a 105bhp 1973cc ohc unit. three-speed auto optional on 1.8; four-speed auto optional on turbo and 2.0.
Facelift and 82bhp 1.6-litre introduced in March 1986, plus new 1796cc engine with 88bhp. 1.8-litre turbo and 2.0 continued as before.
2.0 'Executive' introduced in October 1989 with 115bhp, and ran to the end in September 1990 when the range was replaced by the Primera.
Always solid and reliable.
Name used on later Sunnys in Asian markets.
There is still a 460 strong 'Bluebird' taxi fleet on Bali.
Bad
Old cars now. Some would say 'stolid' and reliable.
Banger territory, but previously a great favourite among mini-cabbers, though almost all Bluebirds this happened to will have died.
Poor parking brakes.
Watch
Check brakes and suspension carefully.
Look for signs it's been a family car rather than a mini cab.
If you're looking at a turbo, it's getting a bit old for a performance car, so check turbo oil seals by getting someone to follow behind on your test drive looking for puffs of black smoke.
Also check the discs themselves and adjust what you pay if they are lipped or scored.
(But, of course, you're not going to be paying much anyway.)
Back: Driving