Nissan Datsun 240K (1977 - 1981)
Last updated 1 October 2013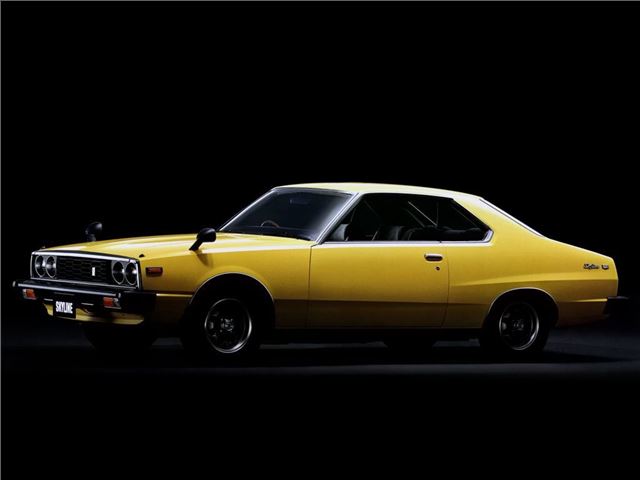 Japanese reliability, roomy interior, great retro looks, rear wash/wipe on a booted car!
Rare now, rust was the main killer during the 1980s and '90s
Introduction
Seems silly today, but when the Skyline appeared in the UK, initially in C110 form in 1973, the now-iconic name wasn't used at all. The rakish coupe and saloon was sold here as the 240K, probably because some of the model names didn't work too well in English. Although Cherry and Sunny worked for us, it was deemed that Skyline would join Cedric and Fairlady in the not-for-us pile. In 1978, and a year after it launch in Japan, the 240K went on sale in the UK. It was offered in 2.4-litre coupe form only - the UK was denied the saloon and estate versions.
The straight-six powered 240K was distinguished by its American inspired styling, and was sold at a high price in the UK - for the same money, you could buy an Alfa Romeo GTV, for instance. But following a series of damning road tests that criticised its sloppy handling and excessive thirst, it failed to sell in meaningful numbers. Datsun quietly pulled the plug, and few remain as a result. A number have since been imported, riding high on the Skyline GT-R cult and vibant scene for Japanese classics. European models are easy to spot - they have rectangular rear lamp clusters.