Morgan Plus 4 (1985 - 2000)
Last updated 12 March 2017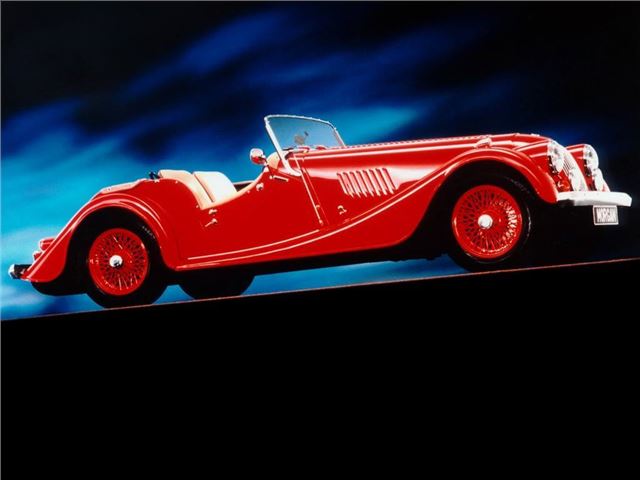 Traditional Morgan with larger 4-cylinder engine, usually 2.0 litres. 2 seats or 4 seats.
Same archaic suspension as other traditional Morgans, pus the thread of dry rot as well as rust.
Introduction
The 'Plus Four' name designates larger, usually 2.0 litre, engines rather than the smaller, usually 1.6 litre engines of the 4/4. The name continued thanks to the arrival of the 2.0-litre twin cam Rover M16 engine, which offered 138bhp and a top speed of over 110mph. The Plus 4 continues to this day, and has been through a number of engine changes along the way. As with the 4/4, could be ordered with 2-seater or 4-seater bodies.