Mitsubishi Delica (1994 - 2007)
Last updated 10 January 2014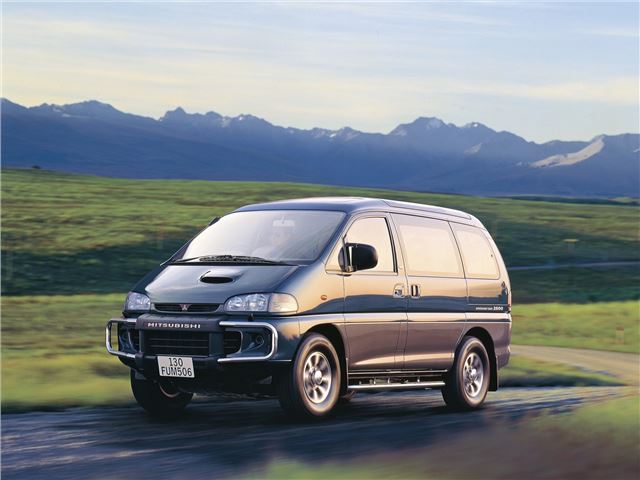 Buying Guide
Good
A significant improvement over the previous L300 model, will full-time AWD
High driving position and well-positioned controls
Versatile interior layout, with seven or eight seats
Shogun technology gives 4x4 versions decent off-road ability
Some are very well equipped
Bad
Pre-1996 2.8TD models can suffer from failure of diesel pump seals.
Poor rust protection from the factory.
Some trim items, notably heater controls and fascia, are fragile, and more sophisticated interior features such as Crystalite roof blinds and motorised curtains are prone to failure.
Vehicles driven off road or used for heavy load carrying may develop cracks in the chassis above the bump stops.
Watch
Make sure has BIMTA certificate attesting not stolen or still on finance in Japan.
Club link www.mdocuk.co.uk
Left hand drive headlamp conversions for Mazda Bongos, Toyota Lucidas, Estimas, Enimas and Mitsubishi Delicias by www.completemotoringsolutions.es
Back: Model Timeline