Mitsubishi Colt Mirage (1978 - 1983)
Last updated 24 February 2014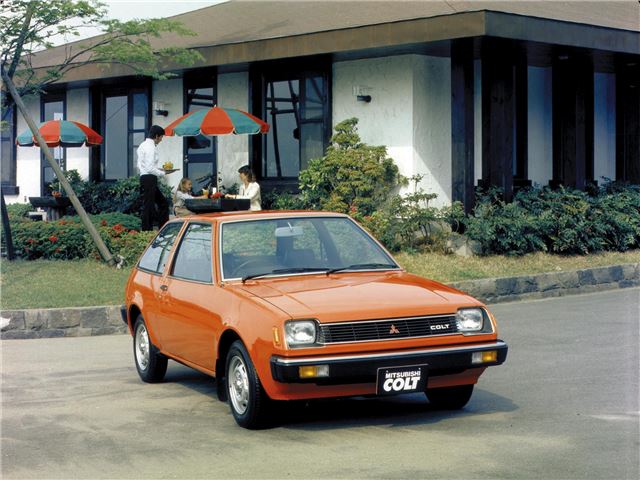 Neat styling, well-engineered, turbocharged GT version offers plenty of performance...
...if you can find one, rust was an issue, paucity of parts are the problem now.
Introduction
The Mitsubishi Mirage was sold in the Mitsubishi Colt in Europe, and the Colt 1200 and 1400 in the UK. It was known primarily as the company's first front-wheel drive hatchback, but more importantly, it was a huge leap forward over its principle staple, the Lancer. It was launched in March 1978, bang in the middle of the fastest growing market sector in Europe. It was an interesting addition to the ranks of the supermini class, with clean styling, and high engineering standards. The other memorable feature was the 'Power' and 'Economy' modes for the four-speed transmission.
The Mirage was certainly contemporary - it featured all-independent suspension, and rack and pinion steering. It was offered in 1244 and 1410cc versions (although initially only the larger engine came to the UK) developing 71 and 81bhp. The larger version of the Orion engine had a clever variable displacement set-up. The model range was facelifted in 1982 with new headlamps and grille. In 1982, a turbocharged version was launched. This was Colt's entrant in the burgeoning GTI market, and like many of its contemporaries, such as the MG Metro and Renault 5, relied on forced induction to up the power. Engine capacity remained at 1410cc, but power was boosted to a more useful 105bhp, making it one of the faster entrants in the junior GTI set. However, in a crowded market, dominated by the Ford Escort and Fiesta XR2/XR3, the MG Metros and Volkswagen Golf GTI, the perky little Mitsubishi didn't really get a look in. The Colt Turbo failed to shine, and despite excellent build quality and a fair slice of showroom appeal, it sunk without a trace.