Mini Cooper, Cooper S and Seven (1990 - 2000)
Last updated 27 October 2013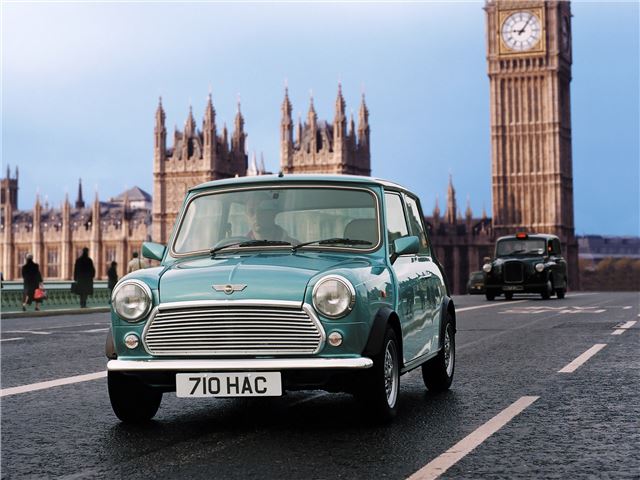 More grown-up version of an enduring classic
Late Minis with 13-inch Sports pack wheels and suspension are even more uncomfortable!
Updated 4 October 2000
The final Mini drives off the line at Longbridge
The media and various personalities gathered at Longbridge to see the end of the road for Issigonis's baby. Also attending were surviving members of Alec Issigonis's team. To the Quincy Jones composed...
Introduction
Latest update Rover Mini from 1990: Immobiliser problems common on late, fuel-unjecxted Rover Minis. See Mini Immobiliser thread.
Rover brought back the Cooper in 1990 as a limited edition of just 1000 after seeing the car selling so well in Japan throughout the late-1980s. Such was the interest in the special edition that the decision was taken to reintroduce it as a mainstream model, with a 1275cc engine plus alloy wheels, white roof and more sporting interior.
An 'S' package from John Cooper boosted power to 78bhp. Fuel injection from 1991 increased the power of both types even more, but from 1996, this changed from single- to multi-point with electronic ignition as well. The 40th birthday celebration Cooper S Works of 1999 was the most powerful of them all, with 90bhp. Production ended in 2000, and Lulu drove the last car off the line.
Next: Model Timeline