Mini Mk2-Mk5 (1967 - 1992)
Last updated 7 April 2013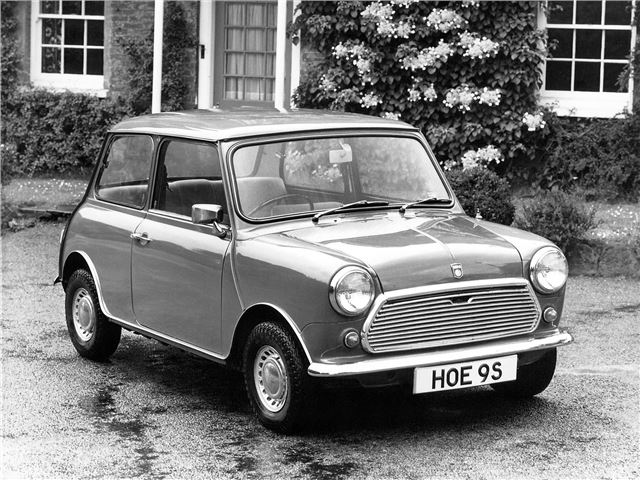 Buying Guide
Good
Driving position can be adapted to suit six-footers.
Outlived the Metro.
Lots of specials about, some with Jack Knight 5-speed straight cut gear manual boxes which are good but very noisy. AP autobox works well if the combined engine/gearbox oil is changed every six months without fail. If oil not changed, it can be a disaster.
Retro 'Mini Seven' with 1959 style seats and painted cream dashboard launched Spring 2000.
Jack Knight 5-speed box was fitted to some John Cooper modified cars and is no noisier than standard (only STRAIGHT CUT 4 or 5 speed boxes are noisier).
'K' reg Carb plus Cat cars apparently exempt from MOT advanced emissions test.
Insurance friendly so could be quite a good first car.
Less temptation to go the Max Power route. (For New Mini, see 'MINI'.)
Parts from www.xpart.com and 250 XPart AutoService centres www.xpartautoservicecentre.com
High quality chrome bumpers and top bars from www.xpart.com priced £42.46 fore the bumper and £16.96 for the top bar.
Bad
Hard, bouncy ride (Smootharide kit from Alex Moulton helps enormously).
Standard cars have just four gears sited in the engine sump. Noisy drivetrain.
Feels gutless. Prone to slipping clutch.
Heavy steering on wide 12in wheels, even heavier on 13" sportspack wheels.
Driving position feels strange (but is actually quite comfortable).
They're so low, winter road salt gets everywhere and they rust badly underneath.
Bumpers far too low to be of any use.
Fell foul of EU emissions and safety laws from 2001, so production finally ended in September 2000.
S and T platers 7th from bottom in 2001 Top Gear / J.D. Power Customer Satisfaction Survey. 3rd Bottom of 100 models for reliability in Auto Express 2002 survey. Bottom in 144 car 2002 JD Power / What Car? Customer Satisfaction Survey of V and W reg cars. Very high 9 point death rate from accidents in this model.
Watch
Rust in seams was always a Mini problem. Rust also found in sills, in area in front of the doors, in rear battery box and in rear subframes which can collapse. Doors have been known to develop rust holes in as little as 5 years.
Early 'K reg' carb plus cat didn't work (insist on a new MOT if buying one).
Water leaking from core plugs of ancient Morris Minor 'A' Series engine.
Oil leaks.
Head gasket problems ('mayonnaise' under oil cap may be gone gasket, may be from short runs).
Noisy timing chain.
Gears jump out of second due to internal selector collar moving down rod.
Clonking drive-shafts.
Wear on rear trailing arm bushes.
Front tie bars can bend. Never buy a Mini without a good look underneath, preferably on a garage hoist.
Be careful not to get conned into paying too much.
Minis from 1990 suffer front suspension sagging - worse as time went on.
Minis from 1996: twin point injection cars suffer with failed coolant sensors, like other Rovers.
Back: Model Timeline
Next: Specifications