Mini Cooper 1071S (1963 - 1964)
Last updated 7 April 2013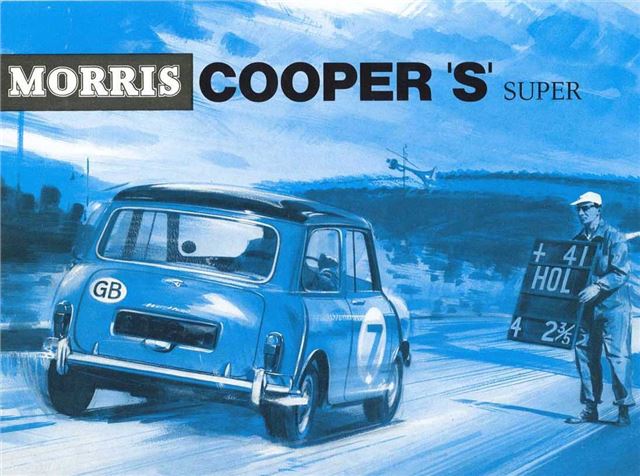 Model Timeline
January 1963
Production of the first Mini-Cooper S began
John Cooper again pestered BMC for a more potent version. For the 1962 FJ season the Cooper Car Co had used a 98bhp 1100cc version of the A-Series engine and it was suggested that a road version be developed for the Mini Cooper. BMC boss George Harriman was very reluctant to give the go-ahead, citing the extra investment in the required block boring machines as prohibitive.
But in the end Harriman relented, giving in to the pressure from John Cooper and BMC's brilliant competitions manager Stuart Turner. Production of the new car began on January 16 1963. Between them the new engine was developed by Downton Engineering and Morris Engines. The engine capacity was 1071cc and the Downton developed cylinder head (12A185, and later AFG163) featured nimonic valves. The engine also featured a nitrided crankshaft, and all these performance goodies resulted in peak power of 70bhp.
April 1963
First Mini-Cooper S launched
The car was stopped with 7.5-inch disc brakes, which were far superior than the 7-inch discs fitted to the standard Mini Cooper. In typical BMC fashion the new brakes were not fitted to the ordinary Mini Cooper, even though it would have been a logical step. Production of the new car began on January 16 1963. The new ADO50 variant known as the Mini Cooper S was unveiled in April 1963 and was discontinued in August 1964. The 95mph 1071S was an immediate hit and as every Mini fan knows was driven to victory in the 1964 Monte Carlo Rally by Paddy Hopkirk and Henry Liddon.
August 1964
Production of the Cooper S 1071 ended
Back: Introduction
Buy a Mini Hatch from £2,000