MG ZT (2001 - 2005)
Last updated 27 November 2018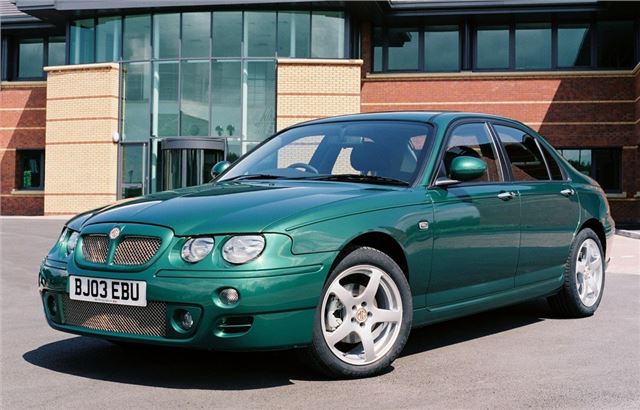 Buying Guide
Engine & Gearbox
The 2.0 diesel and 2.5 V6 petrol engines are reliable, but head gasket failure is common on 1.8 petrol engines because of its very low coolant capacity.
Small leaks rapidly lead to overheating – the weakest point is the water-heated inlet manifold gasket.
Electrics & Trim
Make sure you get both keys with the car, and that neither of them have broken. If you have to replace them you could end up paying up to £150 apiece, by the time the necessary reporgramming has been done.
Make sure all the electrics are working, as there have been reports of electrical problems. Be especially wary of the SRS connector to the seat, leading to the air bags failing – revised connectors are available to dealers to retro fit, eradicating the problem.
Cabin can suffer water ingress (with consequent ECU problems) from blocked or kinked plenum chamber drains. This was fixed in later cars by a redesigned front drainage system. Check the three plenum drain points – one on each side and the centre one found at the base of the pollen filter and ECU.
Wheels & Tyres
Tyres often wear unevenly, especially at the rear. Some cars were supplied with misaligned suspension when new. It's always a good idea to check rear tyre wear on early models, the best solution being to get a four-wheel alignment done. Front coil springs are also prone to breaking.
Specialists
Back: Model Timeline
Compare classic car insurance quotes and buy online. A friendly service offering access to a range of policies and benefits.

Get a quote