MG ZT (2001 - 2005)
Last updated 27 November 2018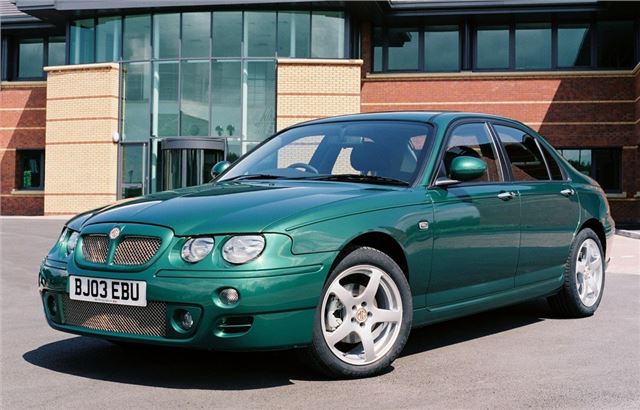 Decent ride and rewarding handling. ZT190 is quick while the V8-engined rear-drive 260 hugely entertaining. Proving reliable and now quite cheap. Excellent club back-up.
Odball spares can sometimes be tricky to source. V8 undeveloped.
Updated 1 May 2004
V8 introduced in saloon and estate forms with 256bhp 4.6-litre engine. 17-inch alloys, climate control, leather trim and heated seats are standard.
Introduction
While the Rover range has had a hard time over recent years, the one model that has stood out is the 75. It may look retro inside and out, but it's good to drive and well put together. Despite Rover's recent problems, the 75 makes an excellent used buy – not least of all because you can now get so much more for your money. Buy a Tourer and you get a stylish load carrier – find a ZT260 V8 and you'll get a bargain Q-car that's guaranteed to become a classic.
Join the club
Honest John Classics has teamed up with MG Car Club (the world's oldest MG club) to offer readers £5 off single and joint memberships. Joining the club means joining the largest group of MG fans in the world and getting access to first-rate technical knowledge as well as the chance to save money on your insurance premiums. Simply visit www.mgcc.co.uk/join and use the code HONEST5. (Disclaimer: if you join Honest John receives a small fee).
Next: Model Timeline