MG MG T-type Midget (post-war) (1945 - 1955)
Last updated 27 November 2018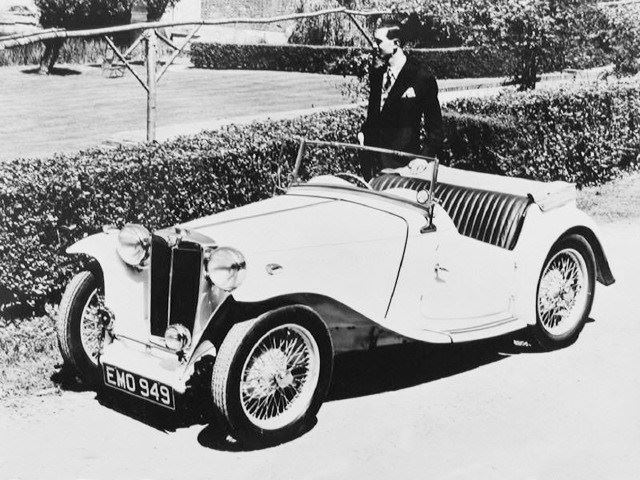 Truly charming roadster that drives better than you'd imagine
Cramped and basic - but that's the appeal!
Introduction
Of course, the MG T-type, or Midget, story began in 1936, when the company launched its popular and affordable roadster. The tiny two-seater caught the imagination of the British buying public, and as the country headed into war, the Midget was the must-have roadster for young men.
The car continued in production effectively unchanged in 1945. As the first post-war MG, it was a vitally important product that was to help enormously with the UK's export drive. The newly-named TC was almost identical to the pre-war TB, but with a 4in wider body and much-needed additional interior space - even it it was still tight on elbow-room. The TC was easy to distinguish from the TB by its new instrumentation.
There were some changes underneath, too - the TC featured shackles instead of sliding trunnions for the front and rear springs, which had a positive effect on ride quality.
The TC was powered by MG's mainstay XPAG 1250cc OHV four-cylinder engine. It was uprated (from before) with twin SU carburettors to improve breathing (and upping the power to 54.4bhp at 5200rpm), and its maximum speed approached 80mph. 
In 1949, the TC received a far-reaching facelift to become the TD. As with the previous car, most were exported to the USA, making this a very rare car in its home market The big news was the new rack-and-pinion steering and Y-Type chassis, both of which drastically improved the Midget's dynamics. The 1250cc XPAG engine initially remained unchanged, but was upgraded to 57bhp for the 1950 blink-or-you'll-miss-it Mk2 facelift.
The T-type emerged in 1953, not at the TE, but as the TF. Like its predecessors, it was a straightforward development of what came before, the TD Mk2, with the most obvious changes being the sleeker raked radiator grille, lowered bonnet line and faired-in headlamps.
But the TF was old-hat by 1953, and sales were not as brisk as they once were. The Despite this, MG continued to develop the car, dropping in a 1466cc XPAG engine in 1954 to give the T-type one final boost. The following year, it was pensioned off in favour of the beautiful MGA.
Join the club
Honest John Classics has teamed up with MG Car Club (the world's oldest MG club) to offer readers £5 off single and joint memberships. Joining the club means joining the largest group of MG fans in the world and getting access to first-rate technical knowledge as well as the chance to save money on your insurance premiums. Simply visit www.mgcc.co.uk/join and use the code HONEST5. (Disclaimer: if you join Honest John receives a small fee).
Next: Specifications
Buy a MG Midget from £2,995