MG Midget (1961 - 1980)
Last updated 27 November 2018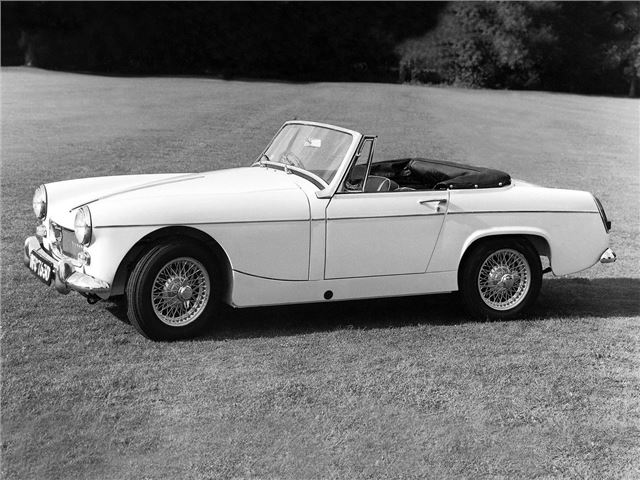 Buying Guide
A-series engines aren't quiet, so don't worry about a noisy timing chain and tappet noise.
The head gasket of later 1275cc is a weak spot, so check of a mayonnaise-like substance under the oil filler cap, which indicates that gasket has failed allowing oil and coolant to mix.
If the car jumps out of gear, then either the synchromesh has worn or the gearbox needs a rebuild.
Knocking and wining? Check the differential, universal joints and driveshaft splines for signs of wear.
To prevent wear, trunnions and kingpins need to be regularly greased.
Check to see if the car is still on its rear lever arm dampers or has been converted to telescopic shock absorbers.
A master cylinder controls both the brakes and the clutch – so check for signs of leaking fluid.
Rust is a real Midget killer so check sills, rear spring mounting, doors, wings, headlamps, wheelarches, A-posts, boot floor, floorpans, … basically the entire body.
Finding replacement interior parts, such as dials, can be challenging.
Back: Introduction
Next: Specifications
Buy a MG Midget from £3,950