MG MGC (1967 - 1969)
Last updated 27 November 2018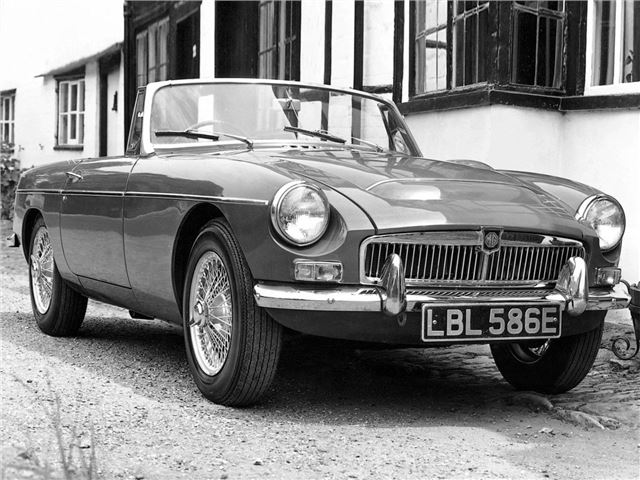 Nice sounding six-cylinder, easy high speed cruising, lots of tuning potential.
Heavy thirst
MGC story BRITAIN in the 1960s was a brilliant place for a single guy with money in his pocket and a hankering for something sporty to park outside his bachelor pad: he was surrounded by miniskirt-wearing,...
Introduction
In an attempt to extend the appeal, and add more power to the MGB, Abingdon's engineers came up with the idea of fitting the straight-six C-series engine. Although the MGB was doing the business, and selling in its droves, tere was now a vacuum in the range since the demise of the big Austin Healey 3000s. A higher-powered MGB should have fit the bill perfectly.
The power and torque figures were more than adequate for this GT's potential upmarket ambitions, but those looking for sporting handling would end up being disapppointed by the MGC. There wasn't anything particularly wrong with it - initial press cars understeered, but that was down to incorrectly pressured tyres - but it just fewlt ponderous after a 'B.
And as a consequence, it never captured the buying public's imagination. However, subsequent development by keen owners (and better tyres) have tamed much of these handling indelicacies and, with proper tuning, the C-series is capable of an easy 200bhp.
Join the club
Honest John Classics has teamed up with MG Car Club (the world's oldest MG club) to offer readers £5 off single and joint memberships. Joining the club means joining the largest group of MG fans in the world and getting access to first-rate technical knowledge as well as the chance to save money on your insurance premiums. Simply visit www.mgcc.co.uk/join and use the code HONEST5. (Disclaimer: if you join Honest John receives a small fee).
Next: Model Timeline
Buy a MG MGC from £25,995