MG MGB (1962 - 1980)
Last updated 27 November 2018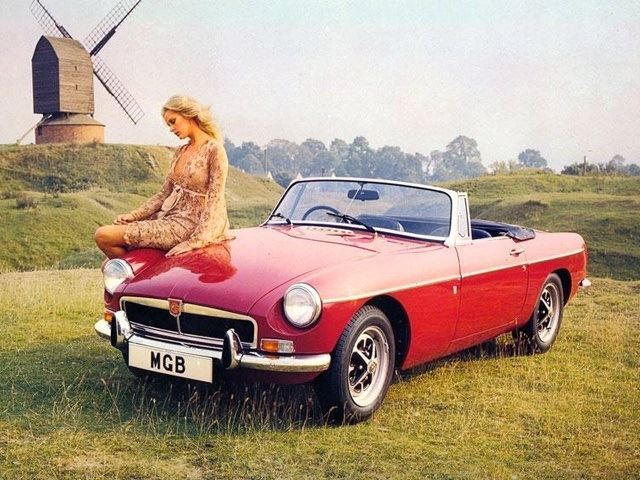 Buying Guide
Bodywork
Sills are the MGB's Achilles' heel – these are complicated multi-panel structures and repairs are often bodged so be wary of cover sills and stainless-steel over-sills that may be hiding poor repairs.
Remove the front wheels in order to check the back of the front inner wheelarches – the box section here collects mud and rots away.
Wheelarches can rot so make sure wheelarch liners are hiding anything nasty.
Rear spring hangers are also vulnerable to tinworm.
Battery trays can disintegrate – you'll need to check its condition from underneath the car.
Make sure the floorpans are in good nick.
On GTs, the double-skinned tailgate can rot.
Always check the scuttle where it meets the base of the windscreen – a fix here will mean taking the windscreen surround off (expensive).
Door bottoms rot, although replacement door skins are avaialble but fitting them can be involved.
Engine & Gearbox
A well-maintained 1798cc B-series engine should cover more than 100,000 miles between rebuilds.
Expect some tappet noise at idle.
At tickover, oil pressure should be 15-25psi, rising to 50-65psi at 3000rpm.
Ask the seller if the car using a lot of oil? The crankcase breather pipes can become blocked.
Another reason for high oil consumption is worn valve guides and oil stem seals – check for a puff of smoke when you apply the throttle.
If oil isn't being burnt, then check for leaks at the front and rear crankshaft seals.
Three different transmissions were fitted to the 1.8-litre B: three-speed auto,and manual three-synchro' or four-synchro' 'boxes.
Clutch problems are usually caused by the carbon fibre release bearing breaking up.
But a spongy pedal can be caused by worn master and slave cylinders.
If the overdrive has failed, it could be because the electrics are playing up or the oil filter inside the unit needs replacing.
Vibration from the driveline on the test drive suggested one or both of the propshaft's universal joings has worn.
Suspension, steering and brakes
Kingpins need to be greased every 3000 miles. Jack up the car and rock the wheel (while a friend applies the footbrake) – if there's movement, the kingpins will need replacing.
Also visually inspect the front wishbone bushes to see if they have perished.
You should be able to see all of the rear tyre – if not (and the car hasn't been lowered on purpose), the spring will need replacing.
Electrics and trim
Up to 1974 a pair of six-volt batteries were fitted – after this date a 12-volt unit was installed.
Both systems are pretty reliable, but earthing problems can be caused by poor connectins.
If the interior is tired, don't worry – all the trim is still available, but the cost of replacing it can soon add up.
Budget around £150 if you want a new hood fitted.
Can I run it on unleaded?
No. Hardened valve seats have to be fitted to the B-series before it'll run on unleaded, and the ignition needs to be retarded a couple of degrees as well.
Back: Model Timeline
Next: Specifications
Buy a MG MGB from £4,995
Compare classic car insurance quotes and buy online. A friendly service offering access to a range of policies and benefits.

Get a quote