Mercedes-Benz G-Wagen (1979 - )
Last updated 3 April 2013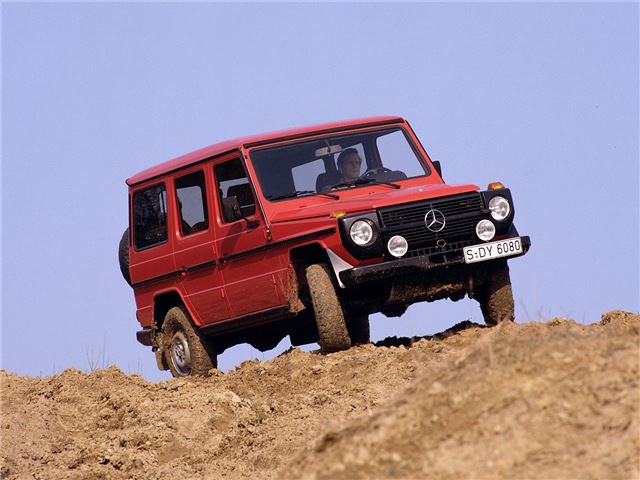 Near unstoppable, off-road, rugged and capable
Land Rover utilitarian for Range Rover money
Introduction
More Land Rover than Range Rover (but at the latter's money), the Mercedes-Benz Geländewagen was a real beast of burden with excellent off-road ability to match. Engineered and originally built by Steyr-Daimler Puch in Austria, it was designed with military use in mind, so hardly a recipe for luxury and comfort.
A high price, lack of equipment and that utilitarian style hampered early sales success in the UK, especially in the wake of the more affordable (and comfortable) Mitsubishi Shogun and Isuzu Trooper. Offered in short- and long-wheelbase as well as a selection of four- and six-cylinder petrol and diesel engines. But today, it remains in production, and continues to sell on the back of some amazing AMG engine options.
But as a classic off-roader the G-Wagen has bags of appeal, thanks to its timeless design and rugged build.
Next: Specifications