Mercedes-Benz W124 Estate (1985 - 1995)
Last updated 17 September 2016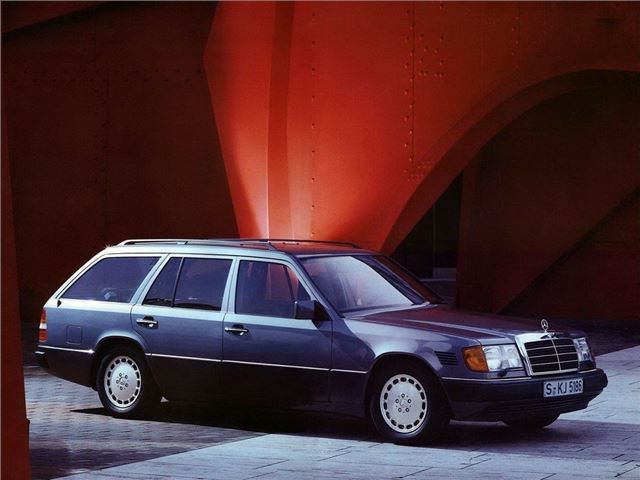 Huge loading bay with the added advantage of optional seven-seater configuration, a very classless conveyance as long as it's in good condition
Very condition-sensitive, good ones will cost a fortune, but shabby ones will always leave you feeling like you need to make them perfect.
Introduction
Unlike its predecessor, the Mercedes-Benz W123, where the estate version was a late addition and compromised, the W124's load-lugging version was developed in parallel with the saloon, and all the better for it. For many people, the W124 estate - or S124 as it's known by enthusiasts - is probably the best and most desirable version of all the company's mid-liners. It shared the same layout as the saloon - multi-link independent rear suspension, with self-levelling, impressive safety performance, and a wide range of engines - but added the huge benefit of a massive and versatile load bay, and the optional extra of a pair of rear-facing seats in the boot.
Today, it's in an interesting place, because although it's regarded as a classic car, many are still in daily use, lovingly maintained by their owners, who don't feel the newer alternatives have anywhere near the same level of classlessness. There are many cheap ones out there, making these a great value classic, but there is a huge gulf in prices of these and the best ones, which you'll still pay through the nose for. But that's what makes these everyman Benzes so appealing - there really is an option for everyone.
Next: Buying Guide
Buy a Mercedes-Benz W124 from £3,500