Mercedes-Benz A-class W168 (1998 - 2005)
Last updated 23 December 2019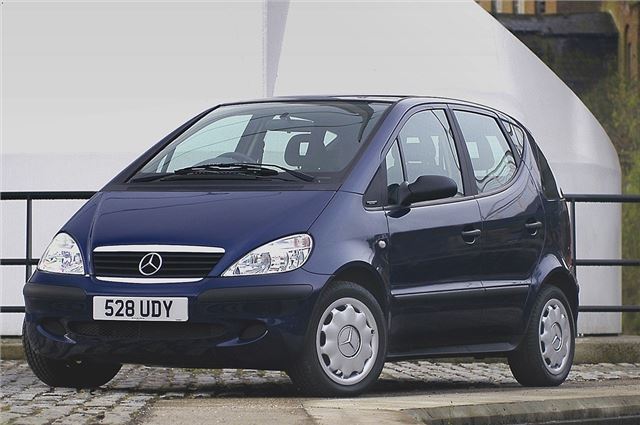 Model Timeline
March 1998
Brilliant packaging. 11' 9" long by 6' 4" wide and weighing from 1,095kg. Choice of 82bhp 1.4 or 102bhp 1.6 litre petrol engines, 95bhp 1.7 litre common-rail direct-injected diesel or 125 bhp 1.9. Manual, clutchless manual or automatic gearchanges all 5-speed.
Various trim options. Interesting full-length sliding sunroof. Double-skin floor lifts passengers into safer position in side impacts. Four-Star performance in 1999 NCAP crash safety tests. Loaded with anti-skid, anti-roll-over technology.
April 2001
Modifications for Spring 2001 include 'S' Class quality trim, better seats, new traction control system, a parcel shelf instead of retractable luggage cover and new 75bhp and 95bhp CDI diesels capable of combined mpg figures of up to 59mpg.
2001 models are identified by new rear door handle housed in an oval-shaped flap and a new front. Stretched model seven inches longer also available from June 2001 (see A-Class LWB).
Back: Introduction
Next: Buying Guide