Mercedes-Benz 450SEL 6.9 (1975 - 1981)
Last updated 11 February 2014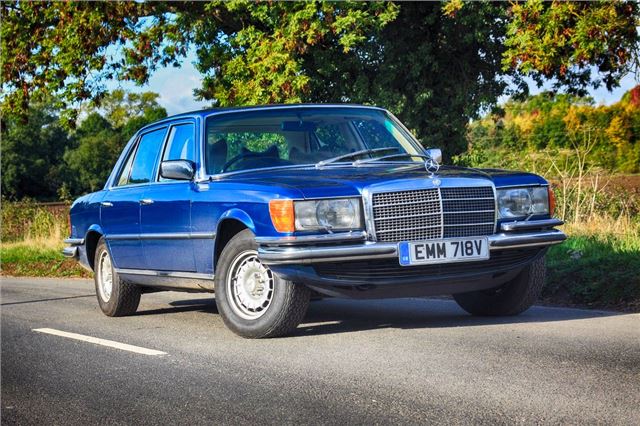 Buying Guide
Good
Immense performance
Acres of interior room
Massive road presence
Unimpeachable build quality
Bad
Huge thirst and running costs
Parts prices for 6.9-specific items can be eye watering
Watch
These cars are so expensive to fix - if it's a 6.9-related problem - that they end up laid-up and out of action. So, check for signs that you're not looking at a car that's been out of use and not properly recommissioned.
Rust isn't a particular problem, thanks to high-quality steel, but it's not unknown for lightly-used non-garaged cars to suffer from corrosion. Always check the leading edges of the sills, inner wings and door bottoms.
The M100 engine is near-bulletproof, thanks to being so unstressed. Make sure that oil has been changed on a time - and not mileage basis - for lightly used cars.
Check the big-end and main bearing shells on any low mileage cars.
but water pumps can cost £3000-plus to fix.
Fuel injection is reliable.
Transmission is extremely tough.
Hydraulics can cause problems - on the 6.9, and its long pipe runs, check closely for leaks. They can occur anywhere.
Hydraulic pump failure is rare, but costly, so make sure it's quiet and operational.
Also check the condition of the accumulator - it stores pressure.
Make sure the suspension system charges as it should - when fired-up, the red light on the dash should go out after no more tha 20 seconds.
Interiors were often velour and PVC, with leather an optional extra - retrimming is strightforward and not cheap.
Also make sure the interior wood is all as it should be - there's a lot of it, and it is expensive to refurbish.
Back: Driving
Compare classic car insurance quotes and buy online. A friendly service offering access to a range of policies and benefits.

Get a quote