Mercedes-Benz 300SL (1954 - 1963)
Last updated 3 April 2013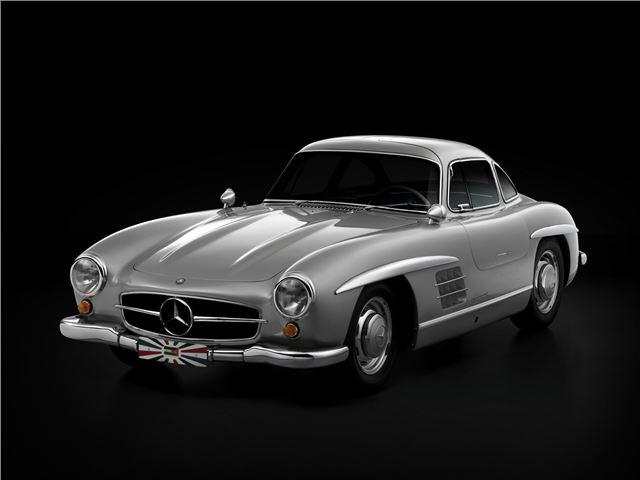 Beautiful styling, unmatched engineering, gullwing doors
Expensive to buy, run and restore
Introduction
For anyone who's been to the annual Techno-Classica show in Germany, the Mercedes-Benz 300SL is a beautiful super-sports car that looks even better in the flesh than in photos. The reason we say this is because for most people, this event is about the only chance you'll get to see these cars up close. But from every angle, the 300SL is a work of art, and quite rightly, it's revered by enthusiasts who love the way it looks, and the engineering that underpins it. But investors like the 300SL, as it's a great indicator of the market.
As for the car itself, the 300SL has earned its legendary status not only because of its high quality construction, obvious good looks and pukka racing heritage but also because it proved that Mercedes-Benz was still capable of building the best cars in the world. It was powered by the the world's first production fuel-injection engine, for a start - then there's those gullwing doors. The rest of the specification seems quite humdrum today: drum brakes, a four-speed gearbox, and swing-axle rear suspension but in 1954, this must have looked like the future of the super-sports car. 
In 1957, Mercedes-Benz replaced the 300SL Gullwing with the Roadster. It was a simplified version of the original, and received a revised spaceframe chassis to make room for conventionally-opening doors. But the trade off for this move towards orthodoxy was a 100kg jump in kerbweight - and a slightly softer, more relaxing suspension set-up to please the Americans who were (primarily) buying this car.
The received disc brakes in 1961, then it received a much lighter aluminium engine block the following year, for which you'll now pay a premium. Expensive to buy, but it is one of the world's greatest cars. Also bear in mind that although most Gullwings had steel bodies, 29 were built from aluminium - as you might expect, buyers will pay a handsome premium for these.