Mercedes-Benz 300-Series (1951 - 1962)
Last updated 24 August 2013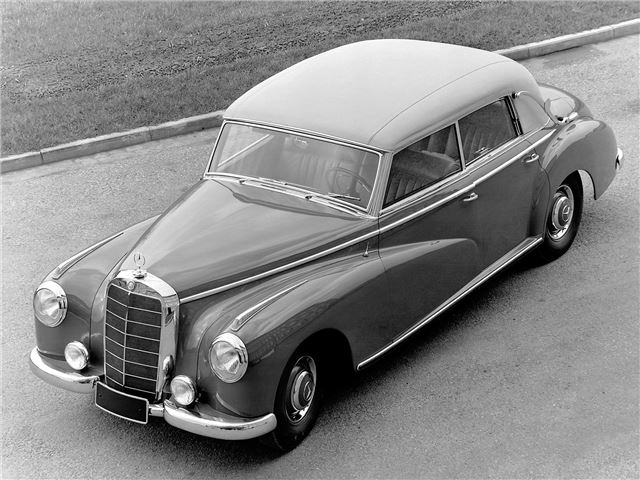 Elegant, imposing, beautifully-engineered
Expensive to restore
Introduction
Despite the slow start after the War, Mercedes-Benz soon got back into its stride, with the introduction of the 300. Aimed directly at established competition such as the BMW 501, it became one of the most opulent prestige cars of the decade.
Featuring a smooth, alloy overhead camshaft straight-six engine, all-synchromesh four-speed gearbox and cosseting independent rear suspension, the car established Mercedes-Benz as a major force in the prestige market once more.
The facelifted 300B of 1954 received more power and servo-assisted brakes, while the 300C of 1955 gained an automatic transmission as an option. An elegant four-door Cabriolet was built between 1952 and 1956 and is has many admirers today. The fabulous two-door 300S of 1951 featured a shortened chassis and three body styles – a fixed head coupé, a convertible and a roadster. The SC version of 1955 had direct fuel injection and dry sump lubrication.
Completing the range, the 300D from 1957 had a longer wheelbase and a restyled body with a more upright stance, wraparound rear screen and fully wind-down windows making the sides completely pillarless. The car was made in limited numbers only (just 3008 were built) but even rarer were the cabriolets – only 65 of these were produced.
Next: Specifications