Maserati Mistral (1963 - 1970)
Last updated 26 March 2013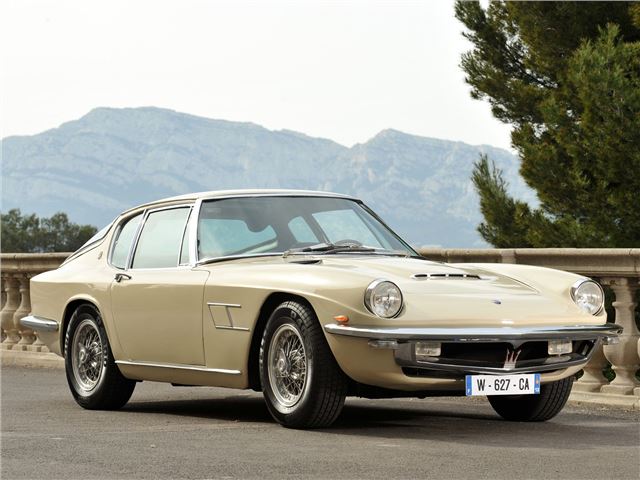 Brilliant performance and excellent handling
Styling wasn't its best aspect, especially compared with the Sebring
Introduction
The Frua-bodied Maserati Mistral was the end of the line of the 350S-derived six-cylinder cars. It was named after a wind that blows across the south of France, and set its maker on a course that meant a generation of subsequent cars had weather-related names.
The Mistral's engine line-up was identical to the Sebring's, but few 3.5-litre versions found their way under the bonnet of the newer car. Performance was usefully improved, because the short-wheelbase Mistral weighed in at 200kg less than the Sebring. The final 4.0-litre Mistral was a genuinely quick car, though, and had a top speed of over 140mph.
The Mistral Spyder, also launched in 1963, was styled by Frua and looked rather similar to the later AC 428. They were so close that there's some parts interchangeability between the two, a side benefit of being built in the same factory. Unusually, the Mistral was offered with either aluminium or steel body, with no discernible difference in weight. However, the survival of the former is much higher than for the latter for obvious reasons.