Lotus Esprit Turbo (1987 - 2004)
Last updated 29 November 2013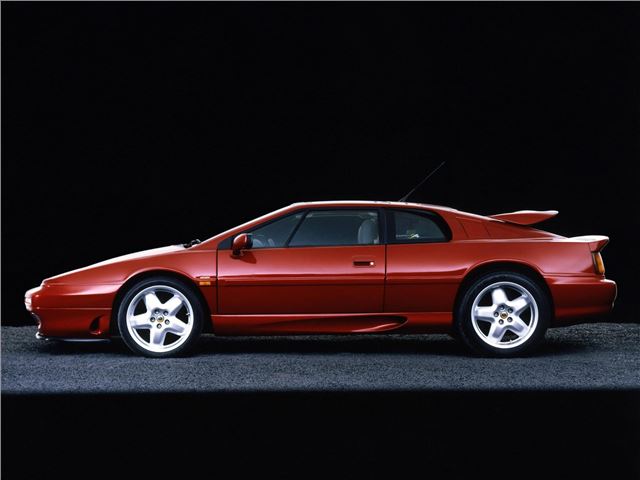 The Esprit but improved, much faster and more capable than before, softened and more timeless styling, improved build with each newer version
Values on the rise - so buy now
Introduction
The 1987 Lotus Esprit benefited from a far-reaching restyle by Peter Stevens. Out went many of the sharp lines, to be replaced by a more organic aero-look. It worked, too - the X180 Esprit certainy looked like a contemporary product when launched, and still looks timeless today.
Both normally aspirated and Turbo versions carried on (although they went all-turbo within three years). There was a little more power and a little more weight, but overall the Esprit experience was uncorrupted by the update. The Citroën SM gearbox was replaced by a Renault GTA unit, along with outboard rear brakes.
In 1989, the Turbo SE was launched. It received a water-to-air intercooler, which Lotus called the chargecooler, and the power was increased to 264bhp. Exterior modifications were subtle -  changes to the bodykit and larger rear spoiler. Performance leapt by some margin, making the SE a true supercar contender. 
The S4 revision arrived in 1993 further enhancing the visual appeal of the Esprit with all manner of scoops, ducts, spoilers and bulges. The SE's engine was now made standard, and the gearbox and brakes being uprated accordingly. Buyers were grateful for the arrival of standard fit power steering (and Esprit first) as well as chunkier interior switchgear (now GM-derived). After all these years, the Esprit was still one of the best handling and riding supercars.
Also arriving in 1993 was the Sport 300 special edition. It boasted many developments first seen in the company's racing cars. It had new front and rear spoilers, as well as flared arches. The body was lighter and stiffer, and weight was down by 90kg. Brakes and suspension were uprated to cope with the raised power output of 300bhp. Just 50 were built, and most went privateer racing.
Next: Running
Buy a Lotus Esprit from £8,889