Lancia Aurelia Berlina (1950 - 1958)
Last updated 19 June 2013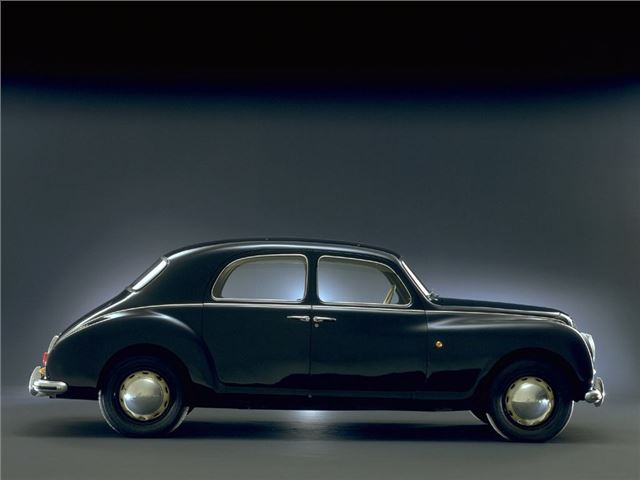 Hugely advanced saloons with front-wheel drive and V6 engines, still relatively affordable
Most likely rusty if it's not been fully restored
Introduction
The Lancia Aurelia was some way ahead of the opposition when it was launched in 1950. It was powered by the world's first production V6; a 60-degree design that had been developed during WW2. The 60-degree design developed by Francesco de Virgilio, a protegee of legendary engineer, Vittorio Jano, who oversaw the entire Aurelia project. It was an all-alloy single overhead cam pushrod design.
At the rear was an innovative transaxle that not only contained the gearbox, clutch and differential, but also the inboard-mounted drum brakes. The front suspension was a sliding pillar design, with rear semi-trailing arms replaced by a de Dion tube in Series 4 cars. The Aurelia was also one of the first cars to be fitted with radial tyres, which was another reason why it had such phenomenal roadholding. During its life, the V6 grew in capacity from 1.8- to 2.5-litres, through five series of saloons and several coupe and open-topped variations.
The front-wheel drive B10 saloon was launched first in 1950, and it was initially available in 1754cc and 1991cc forms. It boasted aerodynamic styling that allowed the Aurelia to cruise all day at, or near, its maximum speed.
Next: Specifications