Jaguar XK150 (1957 - 1961)
Last updated 7 April 2013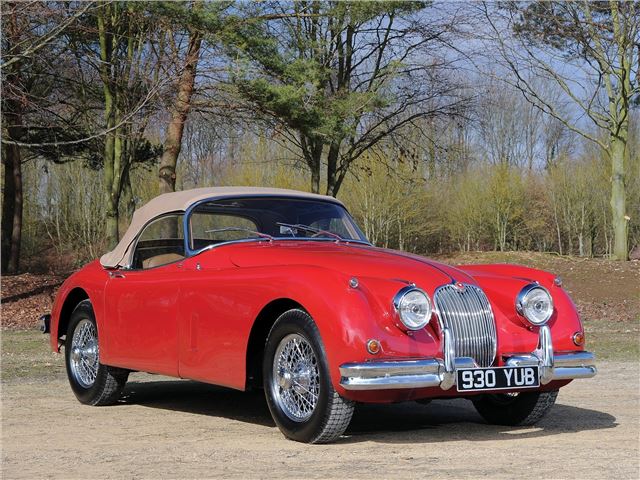 Comfortable, fast, excellent road manners, and styling that continues to age well. As with all Jaguars, great specialist and club back-up.
Not as focused a drive as the XK120 or even XK140. Beware aftermarket upgrades, and poorly executed restorations.
Introduction
The final iteration of the (original) XK was a bit of an enigma. As before, the XK150 was sold in Roadster, Drophead Coupe and Coupe forms. XK120 fans may decry it for being a dilution of their beloved sports car, but in the real world, on real roads, it probably makes more sense. And definitely so, if you take values into consideration. But which ever way you cut it, at over 1300kg, it was a far cry from the wonderful original that stole so many hearts at the 1948 Earls Court motor show. Jaguar was well aware the XK was gaining girth, and tried to negate it with the fitment of certain aluminium panels, but it was not nearly enough
But despite all that, there was so much going for the XK. It was the first production Jaguar available with all-round disc brakes, and in 1958, when the XK150S was launched, it ended up packing first 250, and then 265bhp, when its 3.4-litre XK twin cam engine was uprated to 3.8-litres. A limited-slip differential was needed to handle the extra power, and it made all the difference.
The XK150 Roadster was upgraded from previous such open-topped XKs by having wind-up windows, even if the hood was still quite basic compared with the Drophead Coupe's. There's also a significant difference between these and other XK150s: the deletion of rear seats allowed the cockpit to be moved back four inches, so the
Roadster has a correspondingly longer bonnet, and appreciably more room for the driver. Most came with 3.4-litre engines, but the 265bhp 3.8 is the one that they all want today - with classic buyers paying upwards of 30 per cent premium for the larger engine.
Next: Specifications
Buy a Jaguar XK150 from £35,000