Jaguar S-type (1963 - 1968)
Last updated 7 April 2013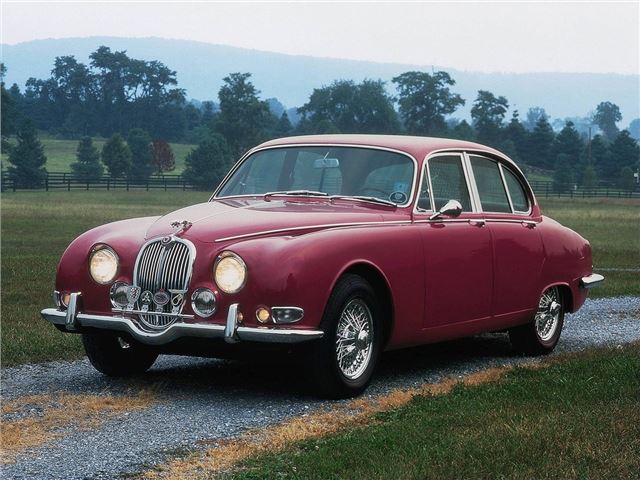 Quicker and better to drive than the Jaguar Mk2
Uglier than the Jaguar Mk2
Updated 1 August 1968
Jaguar S-type production ended
With the 420 now on the market, production of the S-type dived to 1008 in 1967 and 909 in 1968, the year British Leyland was formed. With the XJ4 about to be launched as the Jaguar XJ6 on 26 September...
Introduction
The story of Jaguar's Mk2 family is complicated - the original Mk1 was transformed into the Mk2 before being re-jigged into the 240/340. There were also two further offshoots, the similar looking S-type and the 420 (and let's not forget the V8 engined Daimler versions). The 1963 S-type was technically more sophisticated than the Mk1 and Mk2.
The catalyst for the introduction of the S-type seems to have been the launch of the MkX as the new top of the range Jaguar. With its independent rear suspension, better handling and smoother ride, it made the Mk2 look antiquated. Therefore Jaguar needed a more sophisticated car than the Mk2 to fill the gap in the range that had emerged between it and the MkX.
Using the Mk2 as a starting point, the company created the S-type by adding the MkX's independent rear suspension and extended rear end styling (and a subtlely revised nose), as well as improving its interior. The end result was a fine luxury sports saloon that actually drives better than the car it was based. And that usefully extending the life (and profitability) of the Mk2 platform.
Next: Model Timeline