Jaguar MkX/420G (1961 - 1970)
Last updated 7 April 2013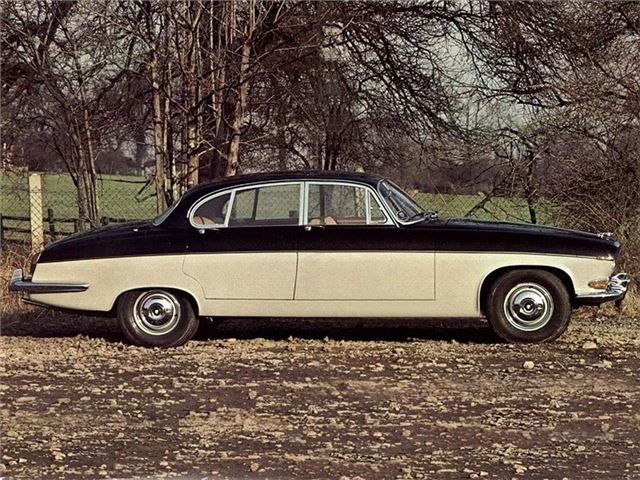 Enormous, with room from three on the front bench seat alone. Still looks and feels like a Jaguar, despite how big it is.
Complex to restore and low relative values make this often financially unviable, so look out for bodged examples being paraded as nice ones.
Updated 1 June 1970
Jaguar 420G production ceased
By October 1969, the 420G range topper was listed at £2671, compared to £2475 for the XJ6 4.2. A difference of £196, which equates to £2500 in 2009 terms. It was sold as a luxury car powered by the...
Introduction
The arrival of the MkX hard on the heels of the E-type, meant that Jaguar's range was getting an all-new modern look for the 1960s. Out went the bulkiness of the old Mk7-Mk9, ushering in a sweeping style that - indirectly via the XJs - would live on into the 21st century.
In its day, the MkX was physically huge and easily capable of seating six full-sized adults. But appearances are deceptive, because the MkX was far more agile than its huge width and length implied, especially in 3.8-litre manual transmission form. All cars had power-assisted steering as standard and disc brakes all-round with
servo assistance.
The torquier 4.2-litre engine was introduced in 1964 making the MkX even more effortless if not any quicker; and then it became the 420G when the range was rationalised in 1966. A few limousines based on it were built, but the car lived on into the 1980s as it was used to underpin the iconic Daimler DS420 limousine, as beloved by royalty and lord mayors across Britain.
Next: Model Timeline