Jaguar Mk7 and Mk8 (1951 - 1959)
Last updated 7 September 2013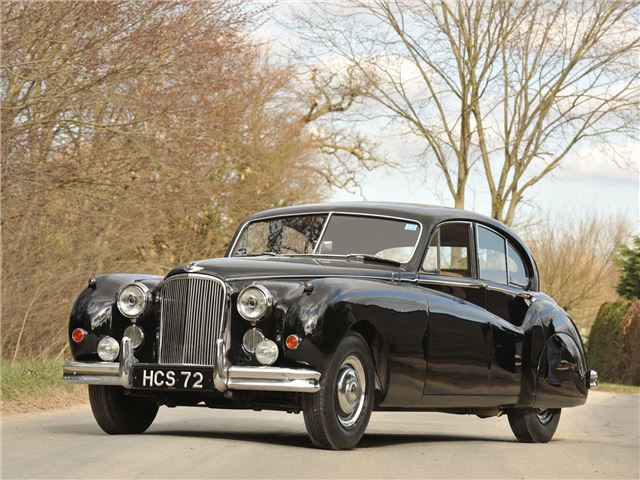 Good to drive, big and comfortable Jaguar saloon that doesn't have too much of the 'spiv' image that would be associated with later saloons. Fast too if tuned.
Big, big, big and misunderstood by anyone who's not driven one.
Introduction
During the 1950s, Jaguar might have been wooing the world's sports car drivers with its XK120, but the big and imposing saloons coming out of Browns Lane were also winning friends, and selling well. Its post-war run of desirable and capable large saloons started modestly with the 2.5 Litre, but was was truly kickstarted with the arrival of the Mk7 in 1950.
Although similar under the skin to the outgoing car, the newer Mk7's swooping styling with daring roof line and feline rear haunches was a huge leap forward visually, The Mk7 also saw the introduction of the twin-cam XK engine (first seen in the XK120) in a four-door for the first time, making it a genuine 100mph proposition. Subsequent revisions refined the big saloon and added even more power and equipment. Easy to find now, and not excessively expensive, the MkVII and XVIII saloons lack the cult following of later cars but drive just as well. And are well capable of being turned into fast and capable historic race cars.
Next: Specifications