Jaguar XK (1996 - 2006)
Last updated 21 May 2018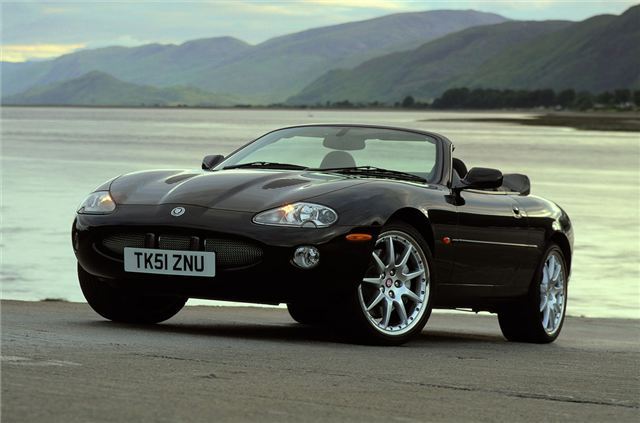 Still a head-turner and now cheaper than ever. Refined, sporting drive. Luxurious feel to the cabin.
Thirst exacerbates already high running costs. Potential build quality problems. V8 bore liner erosion on pre-2000 model year cars.
Updated 12 January 2004
Facelifted with cleaner look and updated for 2004 model year. Prices XK8 coupe £49,290; XK8 convertible £56,720; XKR coupe £58,120; XKR convertible £64,920. 11-01-2005: 4.2 S headed the 2005MY XK...
Introduction
Launched at the 1996 Geneva Motor Show, the XK8 replaced the XJS. Available in either coupe or convertible guise, both cars used Jaguar's newly-developed V8 engine for power.
Project X100, as the XK8 was codenamed, was part of then-owner Ford's plan to revive Jaguar's fortunes. Designed by Geoff Lawson, the XK8 was a winner from the start with its graceful lines and smooth power delivery from its 290bhp 4.0-litre. 
Things got interesting when the supercharged XKR arrived in 1998. With a 370bhp V8 under the bonnet, it was capable of hitting 60mph from standstill in 5.2 seconds. As well as the power upgrade, the suspension was also heavily revised resulting in a car that was much sharper, much more agile and much firmer than the standard version.
With more than 90,000 units shifted, the XK8 outperformed Jaguar's expectations – despite complaints that it wasn't a proper sports car (and that it used Ford switchgear). As a modern classic, the XK8 and XKR are well on the way. Just beware of early cars if there's no evidence of the Nikasil bore liners or timing chain tensioners being replaced.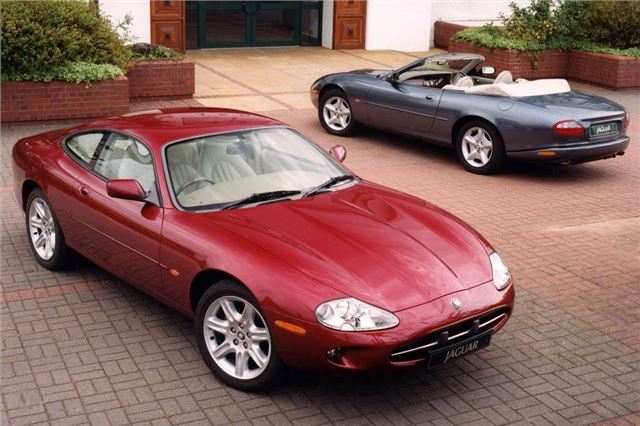 Next: Model Timeline