Jaguar 240/340/420 (1966 - 1969)
Last updated 7 April 2013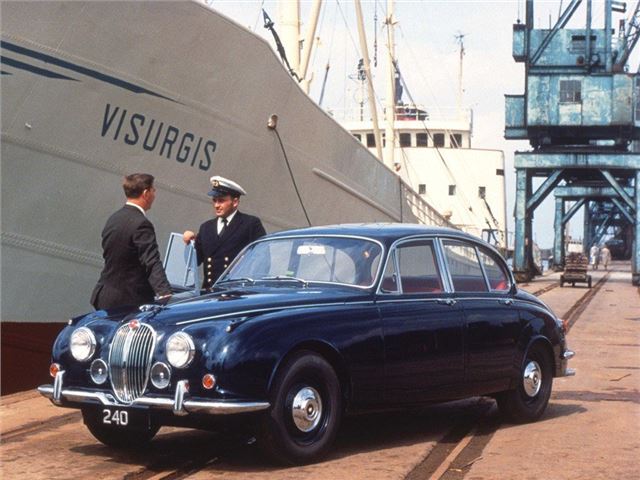 Useful revisions to the Mk2 theme, especially with the bluff-fronted 420's additional power.
Later cost-cut interiors and less-than-lovely Ambla trim
Updated 9 July 1969
Daimler Sovereign production ended
The Daimler Sovereign ceased production on 9 July 1969, followed by the retirement of Technical director William Heynes on the last day of July 1969. The last Daimler V8-250 emerged on 5 August 1969...
Introduction
The Jaguar 420 (and its Daimler Sovereign cousin) was the final variation of the original Mk2, launched in 1966. in many ways, it was probably the best of the lot, even if it often leaves casual classic car fans confused as to what it actually is. This is doubly so if one considers that the 420 name was also shared with the 420G saloon, a revised MkX, announced at the same time.
But to simplify matters, the Mk1 of 1955 was developed into the Mk2 of 1959, and this was further developed into the S-type of 1963 which had independent rear suspension, and was sold alongside the Mk2. The Jaguar 420 was basically a facelifted S-type fitted with the 4.2-litre version of the XK engine. The front end was completely restyled, previewing the upcoming XJ6 (as well as aping the 420G).
The 240 and 340 arrived a year later in an attempt to tidy up the Jaguar model designations. So, in 1968, the range went like this: 240, 340, 420, 420G and E-type. The 240 and 340 were cleverly priced below the outgoing cars, and evidence of cost-cutting was most notable inside where leather gave way to man-made Ambla. Strangely, power-assisted steering was dropped from the options list, making the car feel more cumbersome than before. The engine was upgraded with a 4.2-style cylinder head, and that finally gave the 240 enough power to breach the 100mph barrier.
Despite its advancing years, the more powerful 340 was still a car of great ability and continued to sell at useful volumes. With the same 210bhp engine as before, all of the performance that attracted buyers to the 3.4-litre Mk2 was there, but in a lower-priced package. This trio of cars remained in production until July 1969, by which time, the Mk1/Mk2 platform had been stretched as far as possible - holding its head high while the new XJ6's production came up to speed.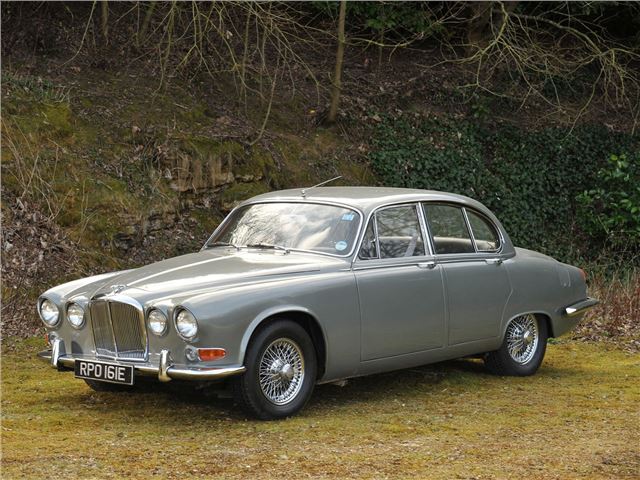 Next: Model Timeline