Honda Civic Coupe (1994 - 2003)
Last updated 21 May 2018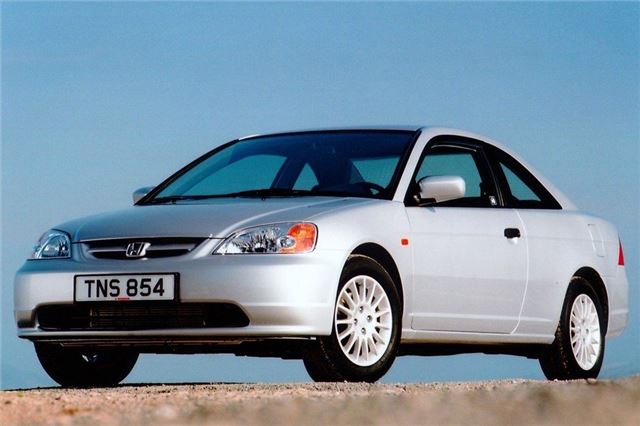 Buying Guide
Good
Aircon optional from June '97.
Praised for much softer ride than other Civics.
Reasonable rear head and legroom. 
In June 2001 Honda was rated by Motor Warranty Direct as Britain's 4th most claim-free used marque.
Eighth most reliable car in 2001 Fleet News Survey of 620,000 fleet cars mostly under 3 years old.
10th from top for reliability in Auto Express 2002 survey.
Honda generally 8th lowest average warranty repair costs in 2003 Warranty Direct Reliability index (index 67.27 v/s lowest 31.93) www.reliabilityindex.co.uk 
29th from top car out of 137 in 2003 Top Gear survey. 
Bad
Last series of coupe discontinued in 2003.
Please note Haynes manual is for US spec.
Watch
Reports from USA of early automatic transmission failures.
Recalls
6-6-2002: Electrical contacts in ignition switch wear prematurely leading to a stall. Remedy to fit new switch. 53,175 Honda models affected.
Back: Model Timeline