Honda Accord (1989 - 1993)
Last updated 9 May 2018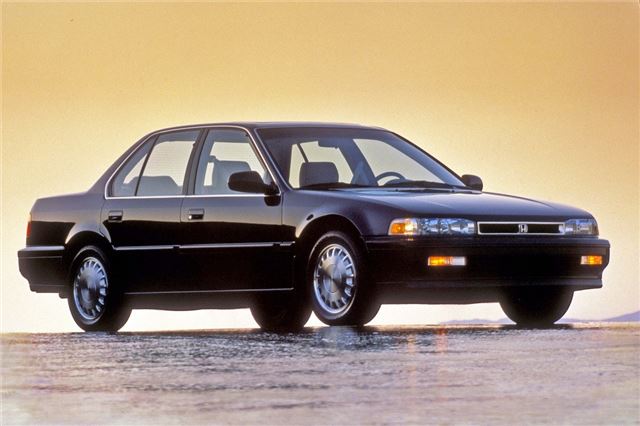 Model Timeline
Extremely well regarded, reliable Japanese-built saloon cars give ten years fault-free service as long as serviced on time.
15' 4" long by 5' 7" wide and weighing 1,225kg to 1,355kg.
112bhp from 2.0 16v carb engine, 135bhp from 2.0i 16v; 148bhp from 2.2i.
Badged Acura, have been the USA's top selling car.
Healthy 135 bhp 2.0 litre catalysed down to 131 bhp from December 1991, but 2.2 remained Alternative 148 bhp. Excellent four-speed autoboxes.
From April 1991 was also an American assembled 148bhp 2.2i 'Aerodeck' estate 15' 5" long and 1,430kg which carried on alongside the next generation Japanese built Accord saloon until June 1994.
Back: Introduction
Next: Buying Guide