FSO Cars Polonez (1978 - 2002)
Last updated 14 August 2013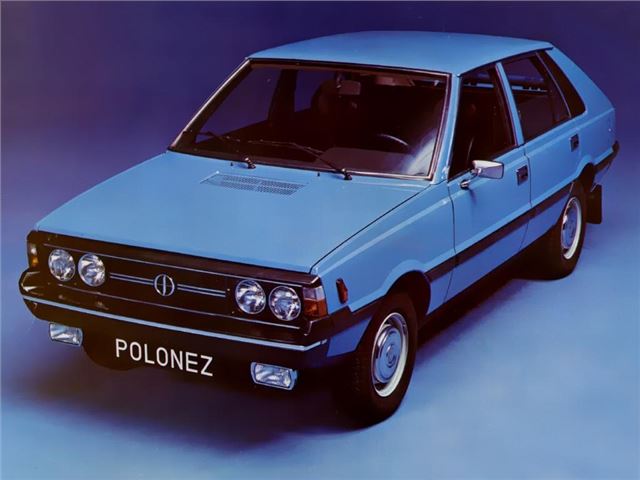 Model Timeline
January 1974
FSO approaches Fiat with a view to creating a replacement for the 125P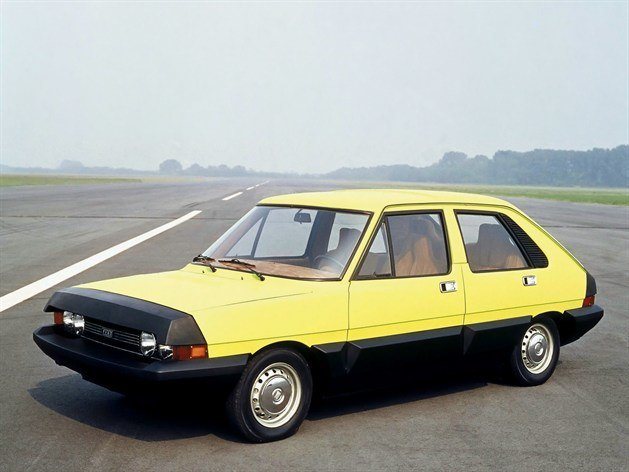 The 1973 Fiat ESV prototype (above) is chosen as a basis for FSO's new car. The car is packed with the latest safety features and boasts a hatchback, and despite its challenging styling, was interesting starting point for the company's latest Joint Venture. FSO's designer Zbigniew Watson worked with Giorgetto Giugiaro and Walter de Silva to productionise the ESV and make it work on the 125's floorpan. Internally for Fiat, the car was known as Tipo 137.
January 1975
Project is sent to Poland
Tipo 137 makes good progress (alongside Fiat's own Tipo/Strada, or Tipo 138), and once readied for Poland, it's nicknamed the Polski and sent to FSO for productionisation.
May 1978
Polonez launched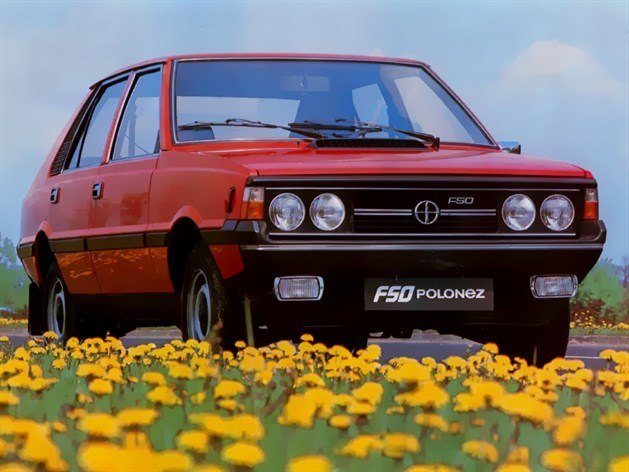 The Polonez is launched in 1300 and 1500cc form, carrying over the running gear pretty much in their entirety from the 125P. The car offers a hatchback rear end (without folding rear seats) and rear wheel drive in a market sector increasingly more towards front-wheel drive.
April 1979
Polonez launched in the UK
May 1979
Polonez 2000 launched in limited numbers in its home market
The FSO Polonez 2000 was unveiled but sales of the Fiat twin-cam powered car are limited to government officials. Specifications are extremely promising, with 110bhp from its 1995cc engine, and a 0-60mph time of less than 12 seconds. This version of the car never entered volume production due to financial difficulties.
January 1980
Polonez three-door launched
Limited sales of the three-door model, which - like the Morris Marina - featured the same front doors as the standard version. It was produced between 1980 and 1983 and limited to a total of about 300 units.
January 1983
Polski-Fiat Polonez becomes FSO Polonez
Also, the FSO Polonez 2.0D Turbo is launched. It's powered by the 1995cc VM Motori HR 488 engine also used in the Alfa Romeo Giulietta and Alfetta, and develops a very healthy 83bhp at 4300rpm and 120lb ft at 2500rpm. Maximum speed is more than 90mph, and fuel consumption is 40mpg at a constant 56mph. Sadly, lack of funds meant this project never flew either, and a mere 100 cars were built using this engine.
January 1985
Polonez gets its first facelift
The 1985 model FSO Polonez receives new front-end styling that was debuted on the coupe model a couple of years earlier.
January 1987
Polonez receives a more thorough facelift
Polonez receives a six-light window arrangement, and the range is extended to include a new 1.6-litre model. Power from the 1598cc inline-four is now 86bhp at 5200rpm and maximum speed is up to 96mph.
January 1989
New hatchback arrangement and further styling tweaks
The 1989 FSO Polonez arrives with a new, and deeper hatchback that opens to bumper level.
January 1991
Polonez Caro launched
The newly-named car receives revised headlamps and radiator grille, new front and rear bumpers, steering wheel, and the option of the Peugeot XUD 1.9-litre diesel engine. The 1905cc engine delivers 65bhp for a maximum speed of 87mph - which doesn't sound very impressive. But it was the UK's cheapest diesel-engined car when it went on sale in 1995.
December 1993
Rover K-Series power for the Polonez
The K-Series makes it to Poland, with the FSO Polonez 1.4 GLI 16V developing a cool 105bhp at 6000rpm to become the fastest volume production version of the car to date. Claimed maximm speed is 111mph, and 0-60mph is 11 seconds. This version of the car is not sold in the UK.
December 1995
Atu sallon launched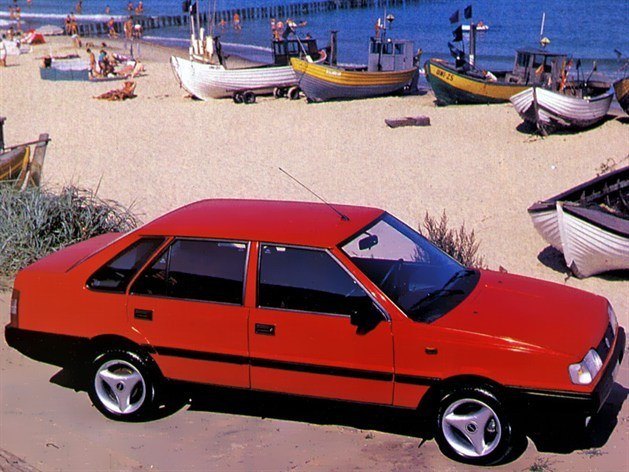 March 1997
New front-end styling introduced
Exports to the UK cease at the same time.
February 1999
Kombi version launched
March 2002
Final Polonez is built
Back: Introduction