Ford Sierra XR4i and XR4x4 (1983 - 1992)
Last updated 18 January 2014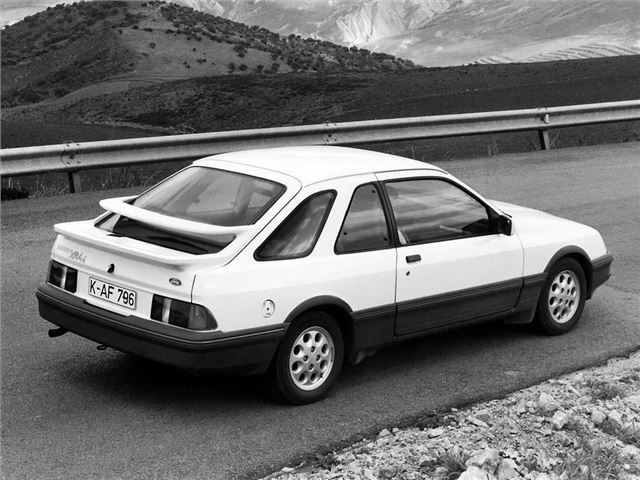 Easy V6 power, good to drive, sophisticated four-wheel drive system
Two-wheel drive car has less finesse, and is less fun than a Capri with the same engine
Introduction
When it was launched, the Sierrra struggled to gain acceptance with a conservative buying public. In the UK, fleet buyers sought out run-out Cortinas, and their reps wanted to keep hold of them. Over the next couple of years, the Sierra eventally caught the public's imagination, helped in no small part by the boisterous XR4i.
The bewinged oversized hot hatchback was the first of the performance-orientated Sierras, and endured something of a tough gig. It was on sale alongside the identically-engined and slightly quicker accelerating Capri Injection - and in terms of price, it fought more sophsticated rivals, such as the Audi Coupe. But its fuel-injected 2994cc V6 Cologne guaranteed easy performance, while its three-door bodyshell with slightly bizarre multi-pillared rear windows, and prominent double rear spoiler, was enough to guaranteed a 130mph maximum speed.
In 1985, Ford introduced the XR4x4, a four-wheel drive version. The new car wore the standard five-door (and later, estate car) bodyshell, and combined with wide RS alloys, it looked suitable subtle to give the right impression to more discerning executive car buyers. The XR4x4 went to to be an enduring success - a relief after the early wobbles with the three-door car.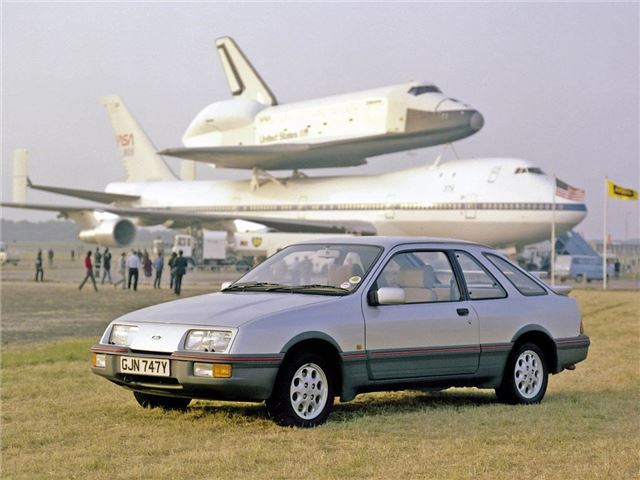 Buy a Ford Sierra from £2,900