Ford Mondeo (1993 - 1996)
Last updated 22 February 2016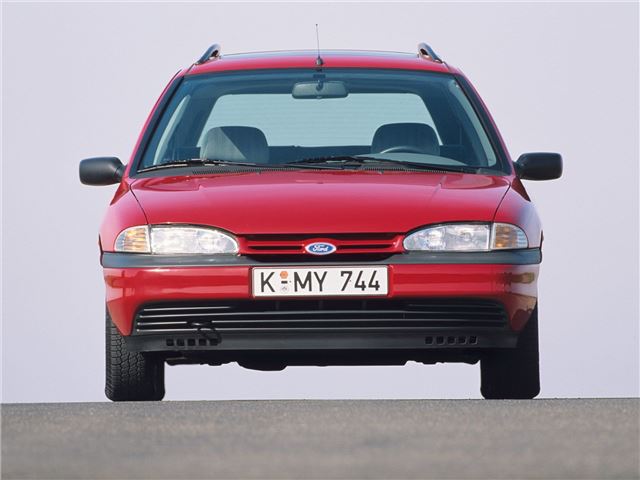 Very highly rated all-rounder when new and still impressive today, cheap to buy, V6 models are a hidden gem and a proper Q-ship
Limited storage for odds and ends, four-speed autos are short-lived, a new clutch is usually more than the car is worth, many now scrapped
Decent build, decent handling, tremendous 'feelgood factor', multi-adjustable steering wheel (in, out, up, down). 14' 8" long by 6' 4" wide and weighing from 1,235kg to 1,375kg. 4-door saloon, 5-door...
Introduction
The Ford Mondeo was a hugely important landmark in its maker's hostory. Of course, it's retrospectively viewed as inoffensively styled, which was a lingering consequence of the Sierra's avantgarde aerodynamics of a decade previous. Because that car sold slowly from launch, and buyers took years to grow into it. And as manufacturer used to building number one sellers, this would never do.
But while the Sierra floundered during the mid-1980s, the Escort and Fiesta took up the strain, with the former becoming the UK's best seller. Problem was that when these two cars were replaced, in 1989 and 1990, their inoffensive styling also underpinned cost-constrained engineering… and they were panned in the media for being sub-standard, the 1990 Escort especially so. Sales held up, of course in the UK, but this victory for the accountants had serious repercussions on European sales where Ford lost ground.
The 1993 Mondeo was the answer to the poor performing Escort and Fiesta. Whereas these cars were poor to drive and powered by archaic carry-over drivetrains, Ford ensured that the Mondeo boasted state-of-the-art double overhead-cam engines and class-leading suspension set-ups. Being new from the ground up, the Mondeo was expensive to develop, costing the company a cool $4bn, and every aspect of it was honed to the nth degree.
Marketing was massive – Jackie Stewart was drafted in to explain the magnificence of Richard Parry-Jones' suspension set-up to enthusiasts, while blanket media bombing took care of the rest. And after years in the doldrums, Ford headed straight to the top of the class with the brilliant Mondeo. It was offered with a wide range of engine and trim options - the Zetecs were good, the V6 near-brilliant - and let's not forget that the Mondeo could also be equipped with traction control and four-wheel drive.
Next: Model Timeline
Buy a Ford Mondeo from £2,100