Ford Lotus-Cortina Mk1 (1963 - 1966)
Last updated 18 January 2014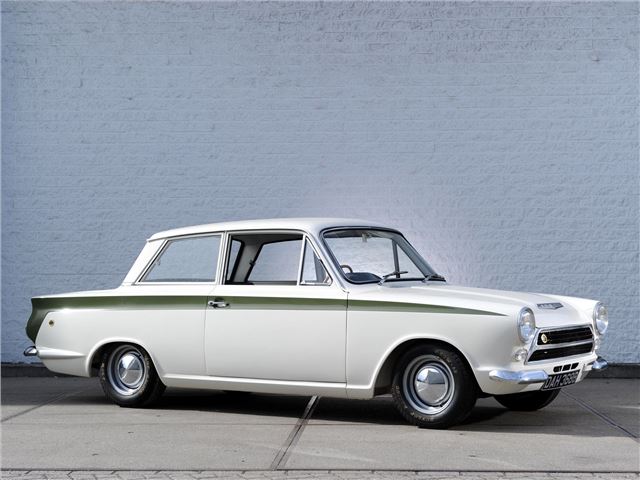 Fast, fragile and wonderful to drive
Rare and quite a few fakes out there
Introduction
Colin Chapman, founder of Lotus, knew a thing or two about making great road cars. So it's no surprise to learn that the Ford Lotus-Cortina is one of the most sensational machines of its era.
Quite simply, fitting the 105bhp twin-cam, as used in the Lotus Elan and Europa into Ford's lightweight Cortina bodyshell created a saloon car legend overnight. Almost all came in white with the green side flashes, and their minimalist quarter-bumpers became de riguer for several generations of Ford tuners for years to come.
The first year's production Lotus-Cortinas came with aluminium doors, bonnet and bootlid, along with an A-frame for the rear axle location. This is prone to cracking its mounts and was changed for leaf springs in later years, but it's no surprise that the lighter, more fragile cars are far more desirable today.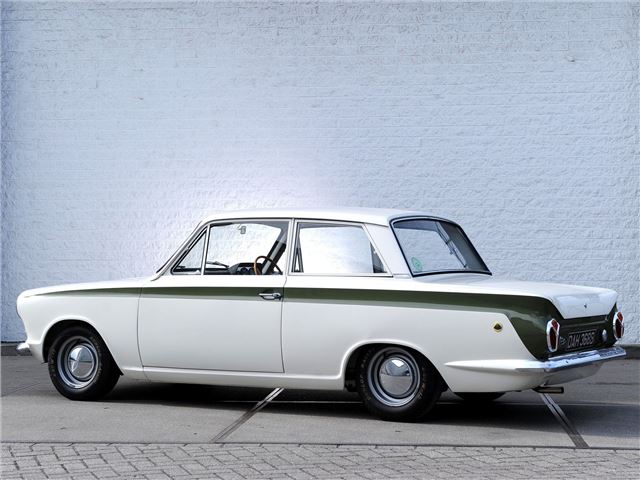 Next: Specifications