Ford Puma (1997 - 2001)
Last updated 22 February 2016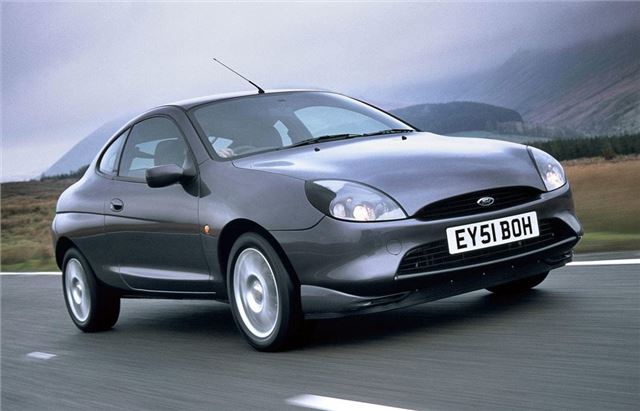 Buying Guide
Good
Very good and highly recommended specialist: www.pumabuild.co.uk
Club for owners of all Fords, old and new: www.fordownersclub.com
Bad
Production ceased at end of 2001, though stockpiled cars continue to be sold into 2002. Could suffer similar brake problems to Fiesta.

Special bore linings of thinwall 1.7-litre Zetec S engines could be affected in a similar way as BMW M52s. Vital to use the correct oil and not to use the car for short runs from cold.
Watch
Rust, especially in the rear 3/4 over the rear wheel arches and in the sills.
Possibility of having been thrashed.

Check the oil level as well as the oil colour of 1.7s. 5,000-mile oil changes far more sensible than Ford recommended 10,000-mile intervals.

Don't switch to fully-synthetic oil as this may affect bore liners, and definitely don't used any old oil.

Misfiring 1.7-litre engine may be due to weeping core plugs leaking coolant onto spark plugs. Repeated heater valve problems.

Kerbing will throw out critical front suspension alignment.

Uneven front tyre wear should put you on your guard. Front suspension bushes have been prone to wear so if the front suspension clonks this is probably why.
5-4-2010: retired Ford engineer confirms that timing belt of 1.7 engine is genuinely good for 10 years or 100k miles, whichever comes first. This was an engineering requirement because the type of engine mounts used make the belt extremely difficult to replace.
Back: Introduction
Compare classic car insurance quotes and buy online. A friendly service offering access to a range of policies and benefits.

Get a quote