Ford Fiesta (1995 - 1999)
Last updated 21 September 2017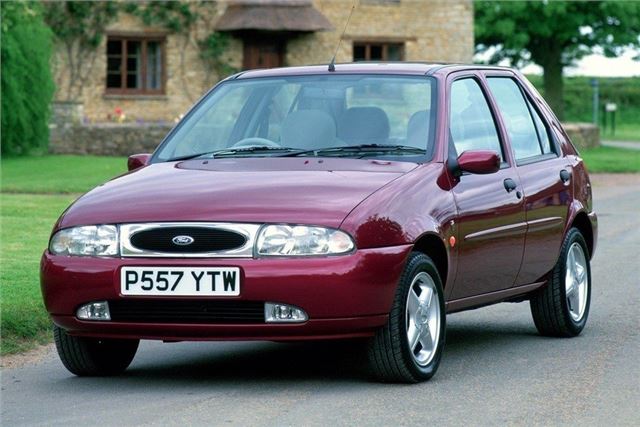 Model Timeline
Same size as before 3,238mm (12' 7") long x 1,634mm (5' 4") wide exc. mirrors, with new front. 

Zippy 74bhp 1.25 and 89bhp 1.4 16v Zetec 'S' engines. Nice power steering. Vastly improved chassis offering excellent ride, handling and roadholding. Good fun to drive. Did well in NCAP crash tests. Favourable insurance ratings due to reduced damageability and improved repairability. 

BMW, Toyota and Ford jointly suffered the fewest breakdowns attended by German ADAC during 2001. Ford had 7th lowest average warranty repair costs in 2003 Warranty Direct Reliability index (index 65.51 v/s lowest 31.93) Rated average for problems and faults and fewest breakdowns in 2003 Which survey. Ford 4th top top of Reliability Index for 2004 combining very low average cost of repair of £207.58 with average 32.16 failures per 100 Warranty Direct policies.
Back: Introduction
Next: Buying Guide
Buy a Ford Fiesta from £2,200