Ford Escort RS1600i (1982 - 1985)
Last updated 16 December 2014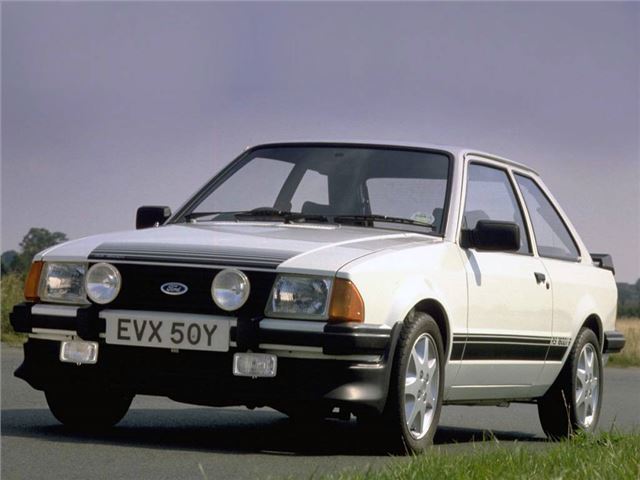 Buying Guide
Bodywork
Rust is the main enemy of the Ford Escort RS1600i.
Check for rust in the bulkhead, battery tray, rear chassis rails, sills and floorplan.
Look behind the front panel, front wings and rear arches for rot, too.
Doors and tailgates corrode as well.
Engine and gearbox
Noisy tappets are a common complaint.
Check for blue exhaust smoke – that means the oil control rings on the pistons are worn.
The fuel-injected CVH engine is relatively tough as long as it is regularly serviced.
Rough running, misfiring and poor starting are mostly likely down to fault with the twin-coil ignition system.
Other culprits can be the ECU, the coils or the gearbox sensor.
Fuel pump relays often fail.
Rumbling from the gearbox could be caused by collapsed mainshaft bearings.
As you move through the gears, check for worn synchromesh.
The B5 gearbox in the RS1600i is unique with a shorter fifth gear and revised final drive.
Driveshaft seals often leak.
Suspension, steering and brakes
If the car wanders, the bushes could need replacing.
The ride should be tight – if it's not, check the springs and dampers for wear.
Cars made before May 1983 had a two-bolt top strut fixing, later cars only got one.
Despite what the marketing people said, Ford experts say an anti-roll bar was not standard.
Weak points of the braking system are warped discs and weeping wheel cylinders.
Check for judder under braking and see if the handbrake will hold the car.
A spongy pedal can be caused by a worn linkage.
Electrics and trim
Check all the electrics work, especially the dash dimmer.
Fogs and spotlights are often cracked.
Are the seats worn? Good replacement items are hard to find.
If the four-spoke steering wheel needs replacing, be aware that they're expensive and rare.
Like many cars of this era, dash tops crack
Back: Introduction
Next: Specifications
Buy a Ford Escort from £3,000
Compare classic car insurance quotes and buy online. A friendly service offering access to a range of policies and benefits.

Get a quote