Ford Escort Mk3 (1980 - 1990)
Last updated 18 January 2014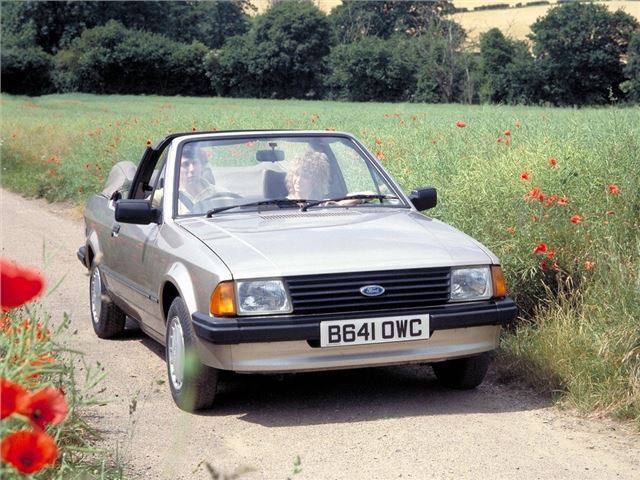 Buying Guide
Good
Once very popular car in UK.
13' long by 5' 5" wide and weighing from a light 765kg.
3-door and 5-door hatchbacks and estates.Two door convertibles.
Big engine range over the years included 1,117 ohv 53bhp; 1,297cc ohv 59bhp; 1,295cc ohc 69bhp; 1,392cc ohc 74bhp; 1,597cc ohc 90bhp, 105bhp (XR3), 115bhp (XR3i) and 132bhp (RS 1600 turbo). 54bhp 1.6 diesels; 60bhp 1.8 diesels.
Cheap. Now selling for buttons.
Don't pay more unless you find a cherished, well-preserved XR3i, RS 1600 turbo or convertible.
Bad
Old.
Likely to be a rust bucket with mechanical issues.
Very few cherished examples. 
Watch
Crash repaired, cloned, clocked, stolen in their thousands.
Rust badly underneath and fail the MOT on structural corrosion which isn't worth attempting to repair.
CVH engines choke themselves to death with black sludge.
An Escort bought in 2001 may have been stolen and ringed ten years ago and never been noticed.
Back: Introduction
Next: Running
Buy a Ford Escort from £3,000