Ford Escort Mk3 (1980 - 1990)
Last updated 18 January 2014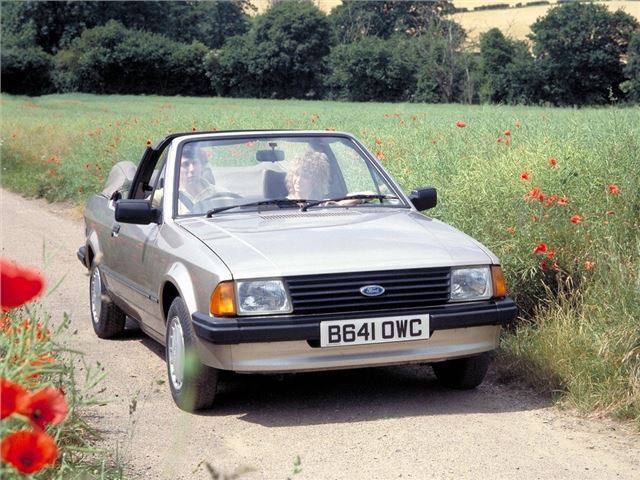 Simple and stylish, a cheap classic car, not a bad handler
Rough engines, poor ride, frail interior trim, solid shells are worth more to XR/RS enthusiasts
Introduction
Following hot on the heels of the Fiesta, Ford's 1980 Escort, codenamed 'Erika' during development, was a front-wheel drive move into the 1980s, banishing the old RWD saloons, and facing the Volkswagen Golf sector with an up-to-the-minute hatchback contender.
New CVH engines, built in Wales, chiseled styling masterminded by Uwe Bahnsen incorporating a stylish tailgate 'bustle' irreversably broke the link with Mk2, creating a new car that was modern in its appeal. In order not to scare off the older-school Escort clientele, who loved its simplicity, the new car was marketed as 'Simple is Efficient'. It worked - once the Cortina was out of the way, to be replaced by the Sierra, the Mk3 Escort became the UK's best selling car.
Offered with 1.1-litre Valencia engine, as well as new 1.3- and 1.6-litre CVHs, as well as in the usual wide range of trim options. 'Cooking' Escorts suffered from all manner of ride and damping issues, but these problems were soon ironed out, even if the car ended up not handling as well as it might as a consequence, especially considering independent rear suspension. Facelifted in 1986 (and sometimes referred to as the Mk4) with a softened nose and tail, as well as the option of ABS - but by this time, it had been overtaken by most of its rivals.
Four-door Orion version was added in 1983 - some say, to plug the gap left by the Cortina. It sold well to conservative buyers. Full body range consisted of three- and five-door hatchbacks, three- and five-door estates, van, cabriolet, and four-door saloon.
Surprisingly rare now, except in fast XR3 and RS form.
Next: Buying Guide
Buy a Ford Escort from £2,999