Ford Consul/Zephyr/Zodiac Mk1 (1950 - 1956)
Last updated 18 January 2014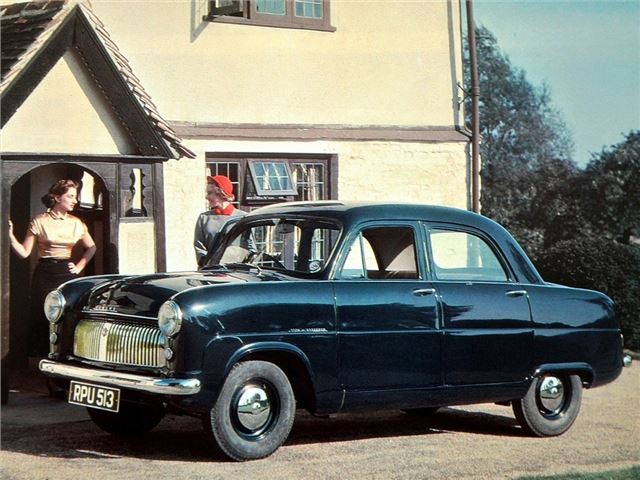 Sturdy, and surprisingly good to drive; six-cylinder cars
Introduction
Ford created a bit of a storm with the 1950 Consul and Zodiac ranges. Yes, the four- and six-cylinder cars might look a little tame today, but their technical package was rather advanced - for a 1950s Ford.
For a start, the new large family car featured unitary construction - a Ford first. The EOTA range was logically split with the Consul powered by a 1508cc four-cylinder overhead valve engine, and the Zephyr and Zephyr Zodiac were powered by a much more appealing six-pot displacing 2262 cc. The Consul's 48bhp and three-speed transmission might have been a bit ordinary, but its MacPherson strut front suspension and fully hydraulic brakes meant that what performance there was could be made the most of, thanks to excellent handling. The slab-sided styling was very American in appearance, just as buyers wanted, and ended up suiting the convertible version very well indeed.
To distinguish the Mk I Consul from the Zephyr, it sported a different grille (not unlike an Aston Martin DB2's), a longer wheelbase and that lustier six-cylinder engine, developing 68bhp. The performance was better, as was the cruising ability. The Zephyr was unveiled in 1951, and then the range was further boosted by the 1953 Zephyr Zodiac. That car featured a high compression (71bhp) engine, leather interior, fog lamps and two-tone paint and
gold-coloured badges. As well as the coachbuilt estates, there was the convertible with its power operated
hood.
Next: Specifications
Buy a Ford Consul from £6,000