Ford Consul/Granada (1972 - 1977)
Last updated 18 January 2014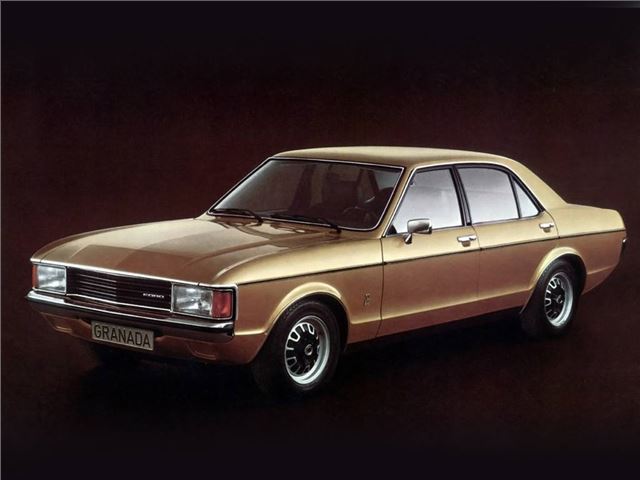 Appeared in the Sweeney, the 3000cc V6 was a real Q-car
Can be rotten, early V4-powered cars best avoided
Introduction
The Consul and Granada arrived on the scene in 1972 to banish the memories of the previous Zephyr and Zodiac, and show that a pan-European Ford could be just as desirable in London as it was in Berlin. The new executive car was certainly smart and well proportioned, and proof that Ford in the UK had not lost its direction stylistically, despite what some critics of the Z-cars might have been saying.
Initially, the Consul name was chosen, not for continuity's sake, but because of a threatened law-suit by Britain's Granada Group. Luckily, sense prevailed, and the Granada name was used across the range from 1975. Most car enthusiasts will fondly remember the Granada because of its appearances in The Sweeney, but fleet buyers across the land were turning to the new big Ford, as the rival Rover and Triumph 2000s were beginning to look stuffy by the beginning of the 1970s.
The Consuls were the entry-level models – and were powered by the same 1996cc V4 and 2495cc of 2994cc V6 range of engines as the more luxuriously equipped and expensive Granadas. But effectively, the difference between the two ranges was nothing more than badge-engineering.
Ford's then recent purchase of Italian coachbuilder Ghia resulted in the luxurious Granada Ghia in 1974, which meant the end of the Executive nameplate, as well as the beginning of one of the most recognisable luxury trim levels in the business. Later arrivals included the two-door Coupe, while the Consuls were discontinued in 1975 - with logic prevailing, and all models becoming known simply as Granadas.
Next: Specifications
Buy a Ford Consul from £6,500
Compare classic car insurance quotes and buy online. A friendly service offering access to a range of policies and benefits.

Get a quote