Ford Capri Mk2 (1974 - 1977)
Last updated 18 January 2014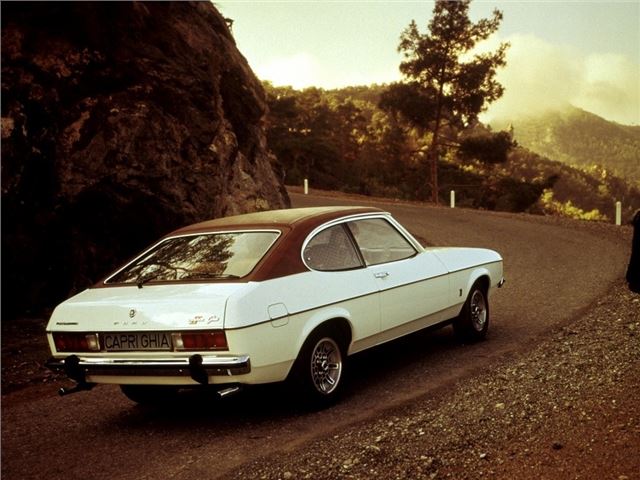 Pinto engines are easy to work on, V6s quicker than before, hatchback versatility.
Those headlights.
Introduction
In February 1974, the Capri Mk2 was introduced. After a run of 1.2 million cars sold, and with the post-1973 mood being rather glum in the wake of the oil crisis, Ford appeared to lessen the Capri's glamour with the Mk2 version, and made it a whole lot more versatile with the addition of a commodious hatchback rear end, and split folding rear seats. So for all those, who said the Fiesta was Ford's first economical hatchback, we present you with the Capri Mk2 1.3L…
The newer car built on the successes of the flamboyant original, but many purists felt that it looked a little on the 'soft' side. Perhaps it was the big and friendly looking headlights, penned by Peter Stevens – or maybe it was the fact you could now buy a Capri L, GL or Ghia – just like a Cortina or any other run of the mill Ford. Sales did take a hit with the new car, and although the 3000S, Ghia and JPS Special edition added much needed testosterone-fuelled appeal, it was clear that a little more va-va-voom was needed.
But it was better to drive than the original Capri, with a more civilised interior too. Currently less valuable than the Mk1 and Mk3, making this the thinking man's Capri – the 3000S and Midnight Special are the ones to have.
Next: Specifications
Buy a Ford Capri from £6,395