Fiat Seicento (1998 - 2003)
Last updated 18 March 2019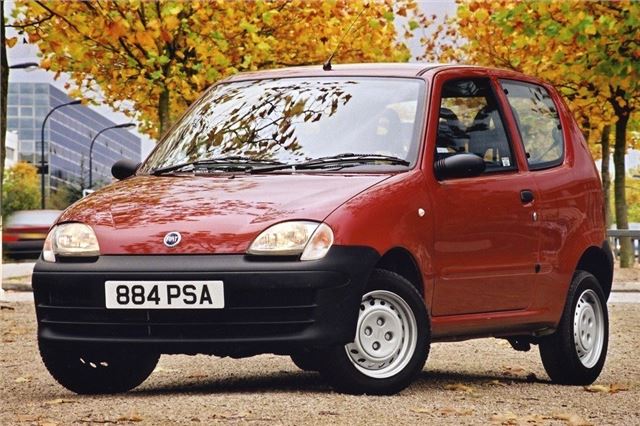 Buying Guide
Good
1,108cc 'FIRE' engine is 'non-interferance' so valves don't hit pistons if the timing belt snaps. 

Fiat had 2nd lowest average cost in warranty claims for cars up to 10 years old in 2002 Warranty Direct index. FIATs generally had below average warranty repair costs in 2003 Warranty Direct Reliability index (index 75.82 v/s lowest 31.93).
Price of Seicento S cut to £4,995 from summer 2002.
Bad
Many used models still have 899cc version of old Fiat 903cc pushrod engine which is apt to develop rocker shaft wear. 

Only two stars in Euro NCAP tests. 

Citymatic electric clutch system can be a total disaster. 

Reports of failures of the electric power steering where fitted. Cost £600 to replace shaft and motor. 

Fiat/Alfa joint worst for breakdowns attended by German ADAC during 2001.
29th from bottom out of 137 models in 2003 Top Gear survey.
Came 18th from bottom in 2005 JD Power/What Car Survey of 23,000 cars reg Sep 2002 to Aug 2003 with satisfaction score of 74.9%.
Watch
As Cinquecento, except they don't have Red Keys. 

Check for cylinder head gasket failures. Seicentos about 4 years old seem to suffer from same rusting of fuel tanks for which Cinquecentos were recalled. Check carefully for leaks.
Sump pans rust.
Recalls
May 2004: Early Seicentos recalled to check for rusting fuel tanks as Cinquecento. To be replaced as necessary.
Back: Model Timeline
Compare classic car insurance quotes and buy online. A friendly service offering access to a range of policies and benefits.

Get a quote