Fiat Dino Coupe and Spider (1967 - 1973)
Last updated 20 March 2013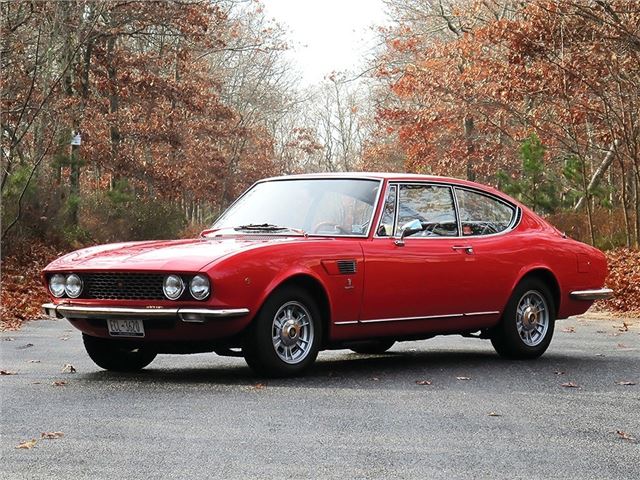 Wonderful engine, great styling, terrific soundtrack and excellent to drive, early models have an all-alloy engine, good parts and specialist support
Fragility of earlier 2.0-litre cars
Introduction
The Fiat Dino Coupe is aa typically elegant late-1960s Bertone styled masterpiece, built by Fiat, and with the added advantage of being powered by a Ferrari engine. Don't think that a Fiat Dino will be too temperamental, though - it's tough mechanically, and is a known quantity in the specialist industry.
The 2000 and 2400 coupe bodies look identical at first sight, but changes in grille, badge and vent arrangements mean that only the bootlid is a straight swap between cars. 
The star of the Fiat Dino range, predictably, was the Spider. It was styled beautifully by Pininfarina (as opposed to Bertone for the Coupe) and used the same engines. In 1969, the 2.0-litre quad-cam Ferrari Dino V6 was upgraded to 2.4-litres in both Fiats, and a tougher ZF five-speed gearbox and the independent rear suspension shared with the 130 saloon were added. The iron-block 2.4-litre V6 was worth another 15bhp. The 2400 was assembled at the Ferrari factory, and mechanical and body parts still in good supply.
Next: Specifications