Fiat Cinquecento (1992 - 1998)
Last updated 9 January 2014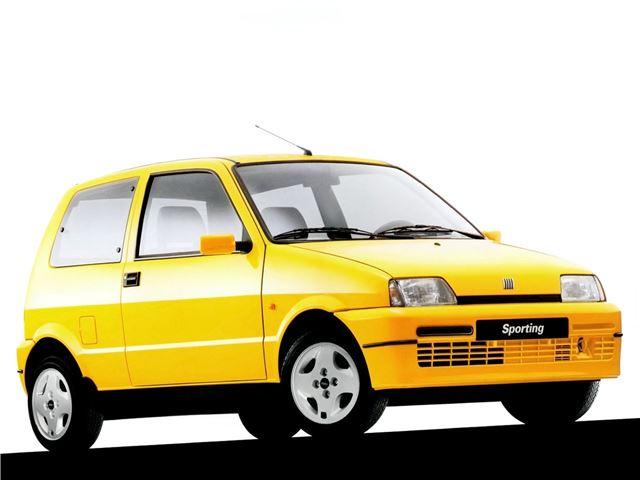 Town-friendly proportions, you'll always find a parking space for it, cheap to buy and run
Small boot, no power steering, no full-sized spare wheel and not that well built
Tiny four seater with minimal boot. 10' 7" long by 4' 11" wide and weighing 710kg to 735kg.
Introduction
In 1992, the legendary Fiat Cinquecento made a welcome return to the new car price lists after being absent since 1977. Okay, so the '90s iteration was completely unrelated to its rear-engined forebear, but it was an homest and interesting hatchback that clearly demonstrated Fiat's commitment to the baby car market. The new car was styled by Giorgetto Giugiaro and created to replace the Fiat 126, right at the bottom of the range - and was designed for production in the FSM factory in Tychy, Poland.
The neatly-styled car was effectively a scaled-down Uno, a miniature front-wheel drive supermini, and proved particularly popular in Italy, and its home market of Poland. Under the skin, the Cinquecento was in many ways, a very advanced little car, despite being designed for low-cost manufacture - so it had all-independent suspension, plenty of passive safety equipment such as side impact bars and crumple zones, and just like the Tipo, it featured a galvanized body. Made famous in popular culture thanks to extensive appearance in The Inbetweeners, even if they were far from positive.
But don't let that sideline the Cinquecento's importance in Fiat's history - this car revolutionised the Tychy factory, opened up new markets, and arguably helped lead the way to the 2007 500, and its huge subsequent success.
Next: Model Timeline