Fiat Bravo/Brava (1995 - 2002)
Last updated 12 October 2017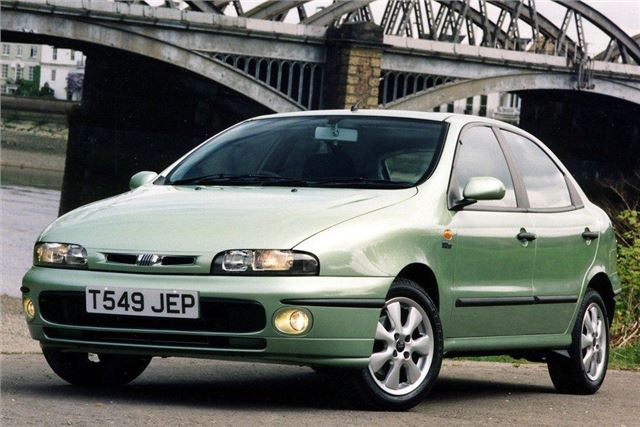 Model Timeline
Bravo (3-door) styling. Brava (5-door) practicality. Bravo 13' 2" by 5' 9" and weighting 1,000kg to 1,190kg. Brava 13' 9" by 5' 8" and weigning 1,040kg to 1,180kg. 
Engines are 1.4 with 80bhp; 1.2 16v (from December 1998) with 86bhp; 1.6 with 103bhp; 1.8 wuth 113bhp; 2.0 five cylinder with 147bhp; 1.9 diesel with 75bhp, 100bhp and 105bhp. 5-cylinder HGT is a powerful, well-balanced 'hot hatch'.
Even better range of metallic colours than Punto. 'Ink Black' and 'Juvarra Ivory' best of the lot. 
Back: Introduction
Next: Buying Guide