Ferrari Berlinetta Boxer (1973 - 1984)
Last updated 10 March 2013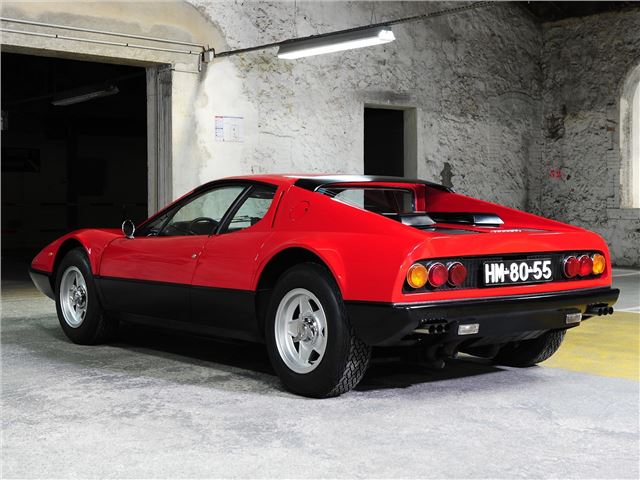 Wonderful looks, top-flight performance, one of the defining supercars of the '70s.
512 not as appealing as the earlier 365BB
Introduction
With the mid-engined concept's effectiveness proved beyond all doubt for Ferrari, it was inevitable that it would follow this path for the Daytona's replacement. The Ferrari Berlinetta Boxer - or BB as everyone called - vied with the Lamborghini Countach as the fastest supercar you could buy when it was launched in 1973 - but like its opposite number, it wasn't without faults.
The BB was powered by an aa-new flat-12 engine that shared its engine capacity with the outgoing V12. For the first time in a road-going Ferrari, the camshafts were belt-driven. Wild claims about its top speed were made, but the BB was still a genuine 175mph car. Keeping with its race car image, the tail section liftsed to reveal the bare bones of the chassis and the engine which, thanks to its low-lying layoutsat atop the transmission. 
In 1976, the BB's engine capacity was expanded to 4942cc. The 512BB was little changed over its predecessor apart from the lower nose with integrated spoiler to reduce front-end lift. It also became single-coloured, losing the older car's striking black bottom-half. The 5.0-litre flat-12 was treated to Bosch fuel injection in 1981, which added a further 20bhp. Performance was not convincingly quicker than the 365BB, but it was still capable of 180mph in the right conditions.
Next: Specifications
Compare classic car insurance quotes and buy online. A friendly service offering access to a range of policies and benefits.

Get a quote